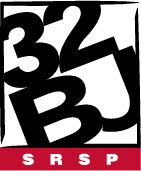 Building Service 32BJ
Supplemental Retirement
Savings Plan (SRSP)

Welcome to the SRSP! The time is now to review your account and save more for retirement.
Accessing your account
We've made it easier than ever to manage your retirement savings online and on the go.
Your John Hancock account

To access your account online, log in to myplan.johnhancock.com. 

To download the John Hancock retirement app to your mobile device, search for "John Hancock retirement" in the App Store or Google Play Store.
    
Take time to register your account
Step 1: Go to myplan.johnhancock.com, and click "Register now."
Step 2: Tell us about yourself. Enter your last name, Social Security number, and date of birth. Click "Continue." 
Step 3: Create your username and password. You'll also enter your email address and mobile phone number. Click "Create profile."
You're registered! 
Important plan information
Here are a few things to keep in mind to help you plan for retirement and manage your SRSP account with John Hancock.
Your contributions
If your collective bargaining agreement allows, you can make 401(k) contributions to the SRSP. It's easy. Just complete the SRSP 401(k) contribution form and return it to your employer's payroll office. Your money will be invested automatically in Vanguard Wellesley Income Fund Admiral Shares, the SRSP's qualified default investment alternative. You can change your investments at any time online or by phone. 
Important note: If you don't complete the SRSP 401(k) contribution form when you're first eligible, you won't be able to contribute to the plan until the first payroll period of the new year (or at more frequent intervals, if allowed by your employer).  


Employer contributions
Based on the terms of your contract, your employer may make contributions on your behalf, making it even easier for you to save for retirement. 
 
Beneficiaries
Protect your loved ones by naming a beneficiary. Your SRSP account beneficiary designation─not your will─dictates how your retirement savings are distributed. Make sure you have the final say.
Please note: If you're married and choose a beneficiary other than your spouse, your spouse will be required to sign a consent form authorizing a nonspousal beneficiary.  

To designate a beneficiary, log in to myplan.johnhancock.com, click on "My profile," and select "Update my beneficiary info."
Educational materials
Looking for ways to help maximize your benefits in SRSP? The educational materials below will help you make progress on your retirement journey.
For complete information about a particular investment option, please read the fund prospectus. You should carefully consider the objectives, risks, charges, and expenses before investing. The prospectus contains this and other important information about the investment option and investment company. Please read the prospectus carefully before you invest or send money. Prospectuses may only be available in English.

 

S-P46376-GE 01/22-46376  RS1214211948712