Cybersecurity guidance from the DOL for retirement plan fiduciaries
Retirement plan fiduciaries should already be aware that cybersecurity is a fiduciary duty. To underscore—and help combat—the threat that online fraud poses to retirement plans, the U.S. Department of Labor (DOL) has issued three documents outlining cybersecurity tips and best practices. Fiduciaries need to take the threat seriously by adopting the DOL's best practices and tips for plan fiduciaries, service providers, and plan participants.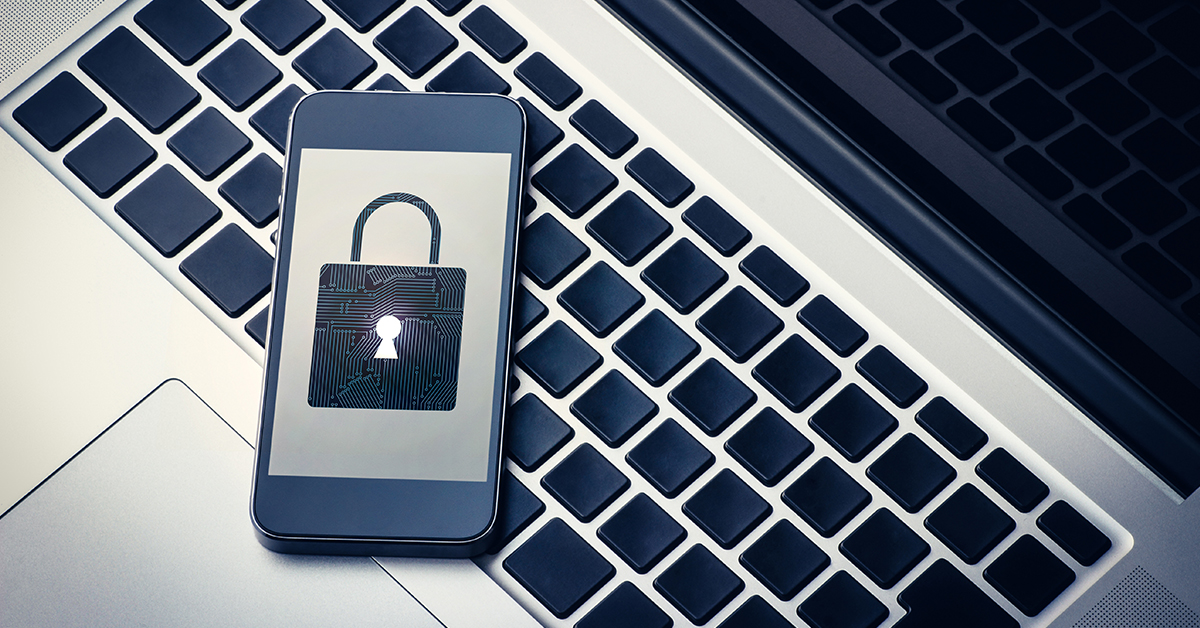 Cybersecurity breaches are nothing new, with almost 4,000 data breaches reported in 2020, exposing more than 37 billion records.1 And with an estimated $9.3 trillion in defined benefit and defined contribution assets as of 2018,2 retirement plans are increasingly becoming targets. That's why the DOL felt compelled to issue guidance for retirement plan fiduciaries. 
While you're not expected to be a cybersecurity expert yourself, as a retirement plan fiduciary, you are required to be sure your service providers and participants all follow certain rules of conduct and best practices to protect plan data and accounts. 

The DOL spells out best practices and tips for selecting service providers, and shares a flyer for participants that outlines the measures they should take to protect their accounts. What follows are the highlights of the new DOL publications, with links to the documents, so you can dig into the details.

Assess the retirement plan provider's cybersecurity program

As part of your regular due diligence on your service providers, make sure you uncover how they protect plan data and participant accounts. According to the DOL, you should ascertain that your service providers maintain a "formal, well-documented cybersecurity program" that includes the following best practices:  

Regular audits and assessments

Perform annual risk assessments.
Go through a third-party audit of security controls annually.
Conduct periodic cybersecurity awareness training.
Clear, strong personnel processes 
Define all roles and responsibilities regarding information security.
Assign all roles and responsibilities regarding information security. 
Create and maintain strong access control processes.
Secure data and systems
For assets or data stored in a cloud or with a third party, the system/provider should be reviewed and assessed by an independent party.
Implement and manage a secure system development life cycle (SDLC) program. 
All sensitive data must be encrypted, both in transit and stored. 
Create and maintain strong technical controls that adhere to security best practices.
Resiliency, continuity, and incident management
The business resiliency program should incorporate: 

Business continuity 
Disaster recovery
Incident response measures

The service provider should have a history of responding to cybersecurity incidents.

Five questions for your cybersecurity due diligence
The DOL goes on to list "tips for hiring a service provider with strong cybersecurity practices". To follow the tips, you'll want to ask these five questions:  

What are your information security standards, practices, and policies? Also ask them to share the results of independent audits. And then benchmark them to industry standards.

How do you validate your cybersecurity practices and what security standards have you implemented?
Have you ever had a security breach and how did you handle it? 
How much insurance coverage do you have for losses caused by cybersecurity and identity theft breaches, both external threats and internal misconduct?
How do you maintain ongoing compliance with cybersecurity and information security standards? Try to negotiate cybersecurity measures in the service agreement that cover: 
Reporting on information security and audits

Keeping plan and participant data and information secure and confidential
How you'll be notified of cybersecurity breaches
How the provider complies with record retention and destruction, privacy, and information security laws
How much insurance you expect the provider to carry to cover losses due to cybersecurity breaches
You'll also want to do your own homework by looking at the provider's track record. Research publicly available information to determine whether they've experienced any information or cybersecurity incidents, as well as any other litigation or legal proceedings.
Retirement plan participants are part of the cybersecurity solution
No matter how strong an organization's policies are, it's still vulnerable to an individual user's carelessness with passwords, other accounts, email, and other online behavior. It's part of your duty to make sure your employees are doing everything in their power to keep their accounts secure. So, the DOL also provides a cheat sheet you can share with your participants.
Make sure your participants understand these guidelines from the DOL and best practices followed in the industry:
Why it's important to:

Register your retirement account online
Monitor the account regularly
Keep contact information up to date

How to create a smart username
How to choose a secure password
Not to select "remember passwords" on their computer
The importance of multi-factor authentication
Why they should close or delete any accounts they don't use
The importance of keeping private information private on social media
The need to only answer security questions with answers that can't be found online
The danger of free and public WiFi
How to avoid phishing
To only use browsers that support 256-bit encryption
Not to send financial or personally identifiable information over text or email
The need to use antivirus software and keep apps up to date
How to look for signs that a website is secure—the URL should start with https:
How to report an incident
Take the DOL's cybersecurity best practices and make them yours
As a retirement plan fiduciary, you don't have to be an expert at information technology and cybersecurity. But you do have to make sure your service providers expertly maintain their technology infrastructure and cybersecurity systems. The DOL, in issuing its guidance, is both supporting you in your efforts and underscoring the importance of monitoring cybersecurity as a fiduciary duty.
The content of this document is for general information only and is believed to be accurate and reliable as of the posting date, but may be subject to change. It is not intended to provide investment, tax, plan design, or legal advice (unless otherwise indicated). Please consult your own independent advisor as to any investment, tax, or legal statements made herein.

MGTS-P 44960-GE  04/21 44960             MGR0428211620997