What's in SECURE 2.0 for defined benefit plans?
Despite the popularity of defined contribution (DC) plans, many employers, especially government agencies, still offer defined benefit (DB) plans. Although just 15% of private industry workers have access to a DB plan, that rises to 86% for state and local government workers. When Congress took aim at retirement plan changes with SECURE 2.0, it included a few new provisions focused on easing or clarifying rules for DB plans.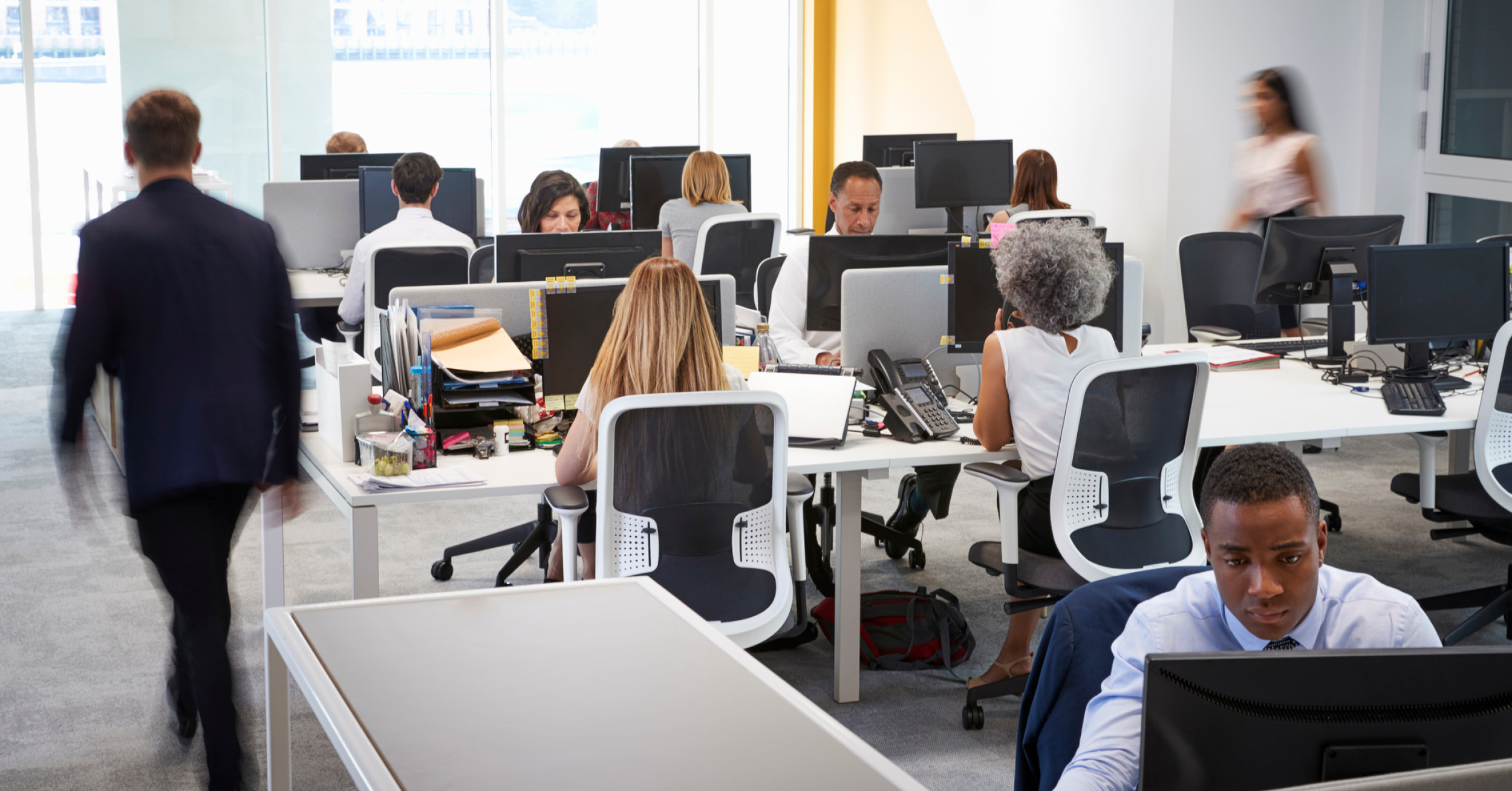 Get to know the DB provisions in SECURE 2.0
SECURE 2.0 has leaned into retirement plans from many angles, such as making it easier for workers to save, easier for employers to offer a plan, and easier for sponsors to administer a plan. And there's plenty in the legislation for DB plan sponsors to dig into. In this article, we've outlined the critical provisions that apply only to DB plans and what they could mean for your plan. There are also provisions that apply to both DB and DC plans, such as the increase in the cash-out limit and required minimum distribution (RMD) age, which you can learn about in our SECURE 2.0 resources.

Section 348: cash balance

For plan years beginning after December 29, 2022


The design of a retirement plan can't discriminate in favor of older employees. A hybrid DB plan that uses a variable interest crediting rate would generally use the plan's prior year interest crediting rate (but not below zero) in testing the design of the plan for the current year. SECURE 2.0 clarifies that the interest crediting rate to be used for this purpose (as both the rate in effect and as the projected interest crediting rate) is a reasonable projection of such variable interest crediting rate, but not greater than 6%.


John Hancock viewpoint


This change is focused on the accrual rules used to determine the design of the plan but doesn't affect the interest crediting rate that  goes into actual benefits. This could result in some sponsors redesigning their plan to have more generous pay credits for older workers.
Section 349: termination of variable premium indexing for DB plans

Effective as of December 29, 2022


DB plan sponsors pay an annual amount to the Pension Benefit Guaranty Corporation (PBGC) that comprises a flat premium based on the number of participants and a variable premium that depends on the funded status of the plan. This variable rate has been indexed for many years, and SECURE 2.0 freezes that indexing at its current rate. The $52 per $1,000 variable rate premium for 2023 will continue unchanged for future plan years, but the indexing of the flat premium will continue. 


John Hancock viewpoint


Underfunded pension plans have seen a dramatic increase in the premiums required by the PBGC over the past several years due to the indexing of the variable rate. This freeze will limit further escalation.
Section 335: corrections of mortality tables

Effective as of December 29, 2022


Within 18 months, the IRS regulation governing mortality tables for determining present value under DB plans is to be updated to limit future mortality improvement assumptions to 0.78% at any age. This applies for valuation dates occurring in 2024 and later.


John Hancock viewpoint


This change could affect a plan's minimum funding requirements and funded status and may also affect calculation of lump sums.  
Section 321: review of pension risk transfer interpretive bulletin

Effective as of December 29, 2022


Within one year, the U.S. Department of Labor (DOL) is tasked with reviewing its Interpretive Bulletin 95-1 regarding selection of annuity providers to pay plan benefits (either under an ongoing plan or after plan termination). The review is to determine whether changes to those rules are warranted. The DOL is also tasked with reporting its findings to Congress within the one-year timeframe.


John Hancock viewpoint


Interpretive Bulletin 95-1 provides a road map for selecting an annuity provider that's the "safest annuity available." Review of the bulletin, which was issued in 1995 and last modified in 2008, is part of an ongoing process of protecting participant benefits under qualified plans.
Section 606: enhancing retiree health benefits in pension plans

Effective as of December 29, 2022


The current rules regarding the transfer of excess assets under a DB plan to a Section 401(h) account under the plan are extended from December 31, 2025, to December 31, 2032. In addition, the overfunding threshold is reduced for transfers of not more than 1.75% of the excess assets. 


John Hancock viewpoint


A Section 401(h) account under a plan is used to fund retiree life or health insurance (directly or by payment of insurance premiums). The reduction in the overfunding threshold will make this feature available to more plans.
Section 343: DB annual funding notice

For plan years beginning after December 31, 2023


DB plan sponsors currently provide annual funding notices to participants, beneficiaries, labor organizations, and the PBGC. The content of that notice is prescribed by statute and is intended to provide a picture of the funded status of the plan. Under SECURE 2.0, the content of the notice will change significantly. Among other things, the notice will need to include the percentage of plan liabilities funded (vs. funding target attainment percentage), the funded status percentage of the plan for the current and prior two plan years, and certain information not only for the current plan year but also for the prior two plan years.


John Hancock viewpoint


The additional required information will provide recipients with a clearer picture of the funded status of the plan and any funding issues the plan may have.
Section 338: requirement to provide paper statements in certain cases

For plan years beginning after December 31, 2025


A paper statement will be required to be provided to DB plan participants at least once every three calendar years.  


This requirement does not apply if the participant has affirmatively consented to electronic delivery of statements or if the employer's workforce satisfies the DOL's "wired at work" electronic delivery safe harbor.


The DOL is required to update its electronic delivery regulations by December 31, 2024, to incorporate these and certain other new disclosure requirements.


John Hancock viewpoint


This provision will mainly affect participants who are receiving electronic delivery of their statements in compliance with the DOL's 2020 notice and access regulation, which permits electronic delivery by negative consent, provided certain requirements are met. Participants who affirmatively consent or who are part of a "wired at work" workforce won't be required to receive a paper statement. Plan sponsors that prefer full electronic delivery (no paper statements) may wish to ensure that their recordkeepers know that their workforce is "wired at work," if that's the case, so that the recordkeeper doesn't provide paper statements. Clarification is needed on how this applies to plans using the alternative method of compliance (i.e., providing an annual notice of right to request a statement).  
Section 342: DB lump-sum windows

Effective one year after final regulations are issued


SECURE 2.0 codifies the information required to be provided to participants and beneficiaries who are eligible to participate in a lump-sum window, instructs the DOL to issue a model notice to be used for such purpose, and adds reporting requirements with the DOL and PBGC both before and after the window period. Regulations are to be issued no earlier than one year after December 29, 2022, and final regulations are to be effective no earlier than one year after they're issued.

John Hancock viewpoint

Codification of the notice content requirements provides certainty to plans with respect to the information required to be provided to participants and beneficiaries eligible for lump-sum windows (issuance of a model notice will be very helpful). It appears the new notice content requirements won't apply to lump-sum windows before 2025. For lump-sum windows occurring before then, these new notice requirements should be reviewed and, if needed, additional disclosures be considered.
Take stock of what SECURE 2.0 means for your DB plan
As a DB plan sponsor, you've got a lot to manage, and that includes understanding how SECURE 2.0 affects your plan. From the annual funding notice and paper statements to enabling flexibility on cash balance plan design to lump-sum windows and PBGC premiums, there's likely something in SECURE 2.0 for everyone. If you haven't already, now's a good time to consider getting together with your DB plan partners to incorporate SECURE 2.0 into your plan administration. To download our white paper and view our other helpful resources, please visit our SECURE 2.0 web page.
This content is for general information only and is believed to be accurate and reliable as of the posting date, but may be subject to change. It is not intended to provide investment, tax, plan design, or legal advice (unless otherwise indicated). Please consult your own independent advisor as to any investment, tax, or legal statements made.

John Hancock Retirement Plan Services LLC offers administrative and/or recordkeeping services to sponsors and administrators of retirement plans. John Hancock Trust Company LLC provides trust and custodial services to such plans. Group annuity contracts and recordkeeping agreements are issued by John Hancock Life Insurance Company (U.S.A.), Boston, MA (not licensed in NY), and John Hancock Life Insurance Company of New York, Valhalla, NY. Product features and availability may differ by state. Securities are offered through John Hancock Distributors LLC, member FINRA, SIPC. 


John Hancock Investment Management Distributors LLC is the principal underwriter and wholesale distribution broker-dealer for the John Hancock mutual funds, member FINRA, SIPC.


Intended for plan sponsors.

 

MGR0511232892814