How to achieve positive flow with 401(k) optimization
As we all adjust to the realities of supporting customers during a pandemic—and begin to consider the potential long-term shifts in customer expectations and provider service models—many financial professionals have been pondering how they can help deliver more retirement plan value in the months and years ahead. In many ways, the current environment is an opportune time to ensure retirement programs are fully aligned with evolving organizational needs and objectives. And in that spirit, here's an approach that can help shift your perspective on the business, build more cohesiveness—and, ideally, help make sure your clients' retirement plans are fulfilling their intended purpose.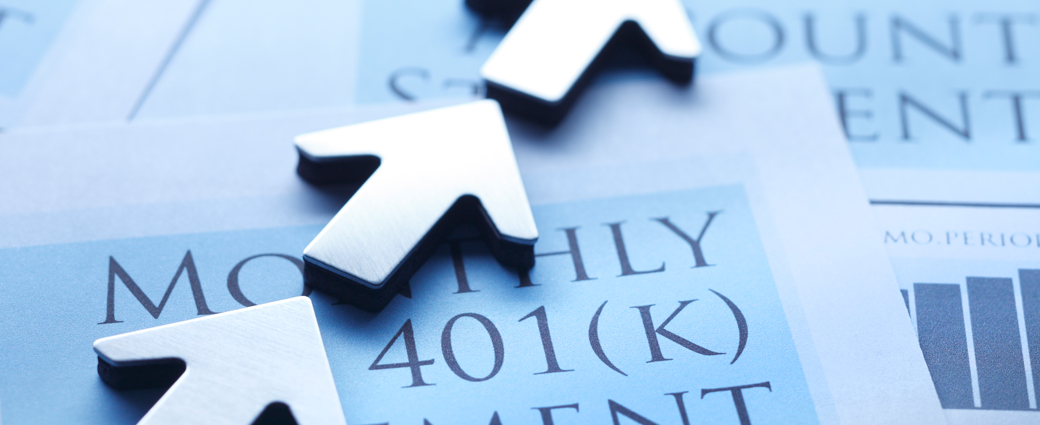 When people, processes, and technologies work in concert to achieve clearly stated objectives, it makes the whole pursuit more rewarding for everyone involved. Psychologists and philosophers might refer to this as achieving a state of flow—the state in which working on something becomes rewarding in and of itself.
As Harvard happiness guru Tal Ben-Shahar explains, "In flow, present and future benefits merge: A clear future goal is not in opposition, but, rather contributes to the experience of the here and now. Flow experiences lead to higher levels of happiness by transforming the formula of 'no pain, no gain' to 'present gain, future gain.'"1
This same concept of "flow" can be applied to the successful oversight of a multifaceted retirement program. Here's an idea you can consider to bring greater synergy, and more flow, to the management of your clients' retirement programs. This, in turn, can help you enhance outcomes and your overall demonstrated value. 
Strive for excellence in the details—and to ensure the plan is more than the sum of its parts
One of the major challenges of managing a 401(k) plan is that there are so many separate components that need to work in harmony to help drive success. The typical service arrangement includes plan administration, sponsor support, participant education and engagement, investments, fiduciary governance, and much more.
Ensuring all these components—and the teams delivering them—are aligned in purpose and working together toward a common set of goals (such as talent acquisition and retention or retirement readiness) is how plan professionals can help achieve flow. A good place to start is with an integrated optimization approach.
As the name implies, an integrated optimization approach is designed to spur progress both within and across the key disciplines of plan management. It also helps ensure that all this activity is accomplishing a sponsor's most crucial plan goals.
As part of our own approach, John Hancock has identified 30 levers for optimizing overall plan performance, across six disciplines. We've also scored the relative impact of each, based on historical plan data.
Once the approach takes hold, plan sponsor clients gain a clear view of where they stand in achieving best practice status. They also get a dynamic schedule of recommended enhancements, ranked by their potential to move the needle on crucial plan outcomes.
As each item is implemented and proves its effectiveness, momentum will begin to build. It isn't unusual for plan sponsors to have several initiatives under way at once.
When things reach this point, the positive flow becomes unstoppable. 
Your business can be better when retirement plan management flows the way it should
Helping achieve flow for a client's 401(k) plan is an important thing that a financial professional can offer a plan sponsor. Although they may be hard to quantify, the advantages of alignment, synergy, and integration can't be ignored. 
The related return in client trust and optimism when everything is working in harmony, and the added benefit of improved scalability for your advisory business, are among the many measures of success. By adopting an integrated optimization approach, supported by rich and dynamic data, you and your firm can deliver all of this.  
Not only can flow help give you a clear, competitive advantage in the near term, it can also help lead to more sustainable and rewarding relationships with your customers and provider partners over the long term.
1 Happier: Learn the Secrets to Daily Joy and Lasting Fulfillment, Tal Ben-Shahar, 2007.
The content of this document is for general information only and is believed to be accurate and reliable as of the posting date but may be subject to change. It is not intended to provide investment, tax, plan design, or legal advice (unless otherwise indicated). Please consult your own independent advisor as to any investment, tax, or legal statements made herein.

MGTS-P42633-GE 10/20 42633                                    MGR0929201256993