Beefing up your TPA business: four ingredients
As a third-party administrator (TPA), you're often the secret sauce that makes a retirement program operate smoothly. What are the skills that enable the best TPAs to succeed? Similar to your grandmother's recipe on a faded notecard, the ingredients are recognizable and some are expected, but the quantities are hard to read and may vary with each person's taste.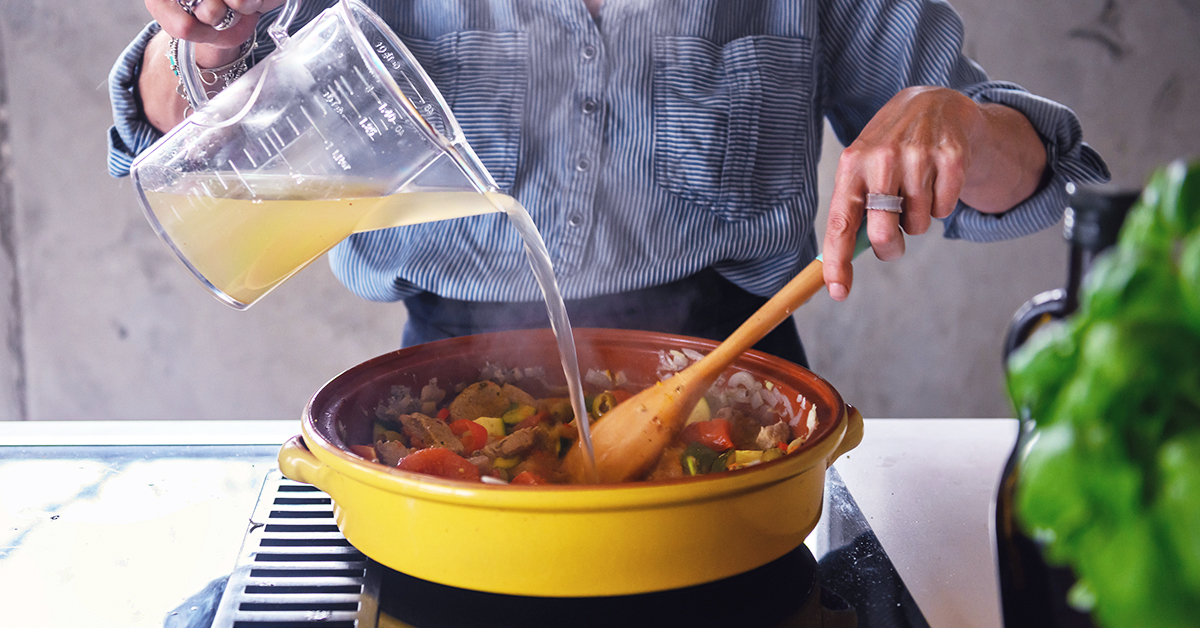 People choose to do business with people, not companies. To be the partner of choice, you'll need a recipe for being a thoughtful, likable partner who understands the strengths of their team and needs of their customers.
Ingredient #1: a clear understanding of your team and business
It's important to focus your marketing strategy and sales tactics in the areas where you're most successful and have the talent to support. That begs the question: What do you do best? Think of this from two perspectives. 
1 What you think you do best: Go through your team members and determine how each person adds value. Identify the one thing that your company can execute better than your competition. Determine the types of business—plan type, participant count, or asset size—you believe are profitable and that you manage efficiently.
2 What the data says you do best: Set aside your preconceived notions and dig into your client data. If the bulk of your revenue comes from defined contribution plans with fewer than 10 participants, is that where you're focusing your marketing and sales resources? Are your most talented employees working on the most valuable clients?
Know your strengths and weaknesses and ensure your talent and marketing strategy are aligned. 
Ingredient #2: thoughtful communication
Being a good communicator is a prerequisite for nearly every role. But, as a TPA working with all types of businesses with participants spanning generations and demographics, are you catering your communications to each audience?
Use simple language and stay away from retirement industry jargon and terminology. Many of your clients won't work in financial services, so don't talk to them as if they do.
Know each client's generational makeup of employees. Do you have a group of young app developers who are mostly millennials or Generation Z? Consider using short videos to make your point and meeting remotely. But for your clients with a lot of baby boomers on staff, you'll want to lean on more in-person meetings with paper handouts. 
The younger and more tech-savvy workers will continue to make up an increasing percentage of the workplace. Understanding their communication style and preferences will help you stay ahead of the curve as this transition occurs.
Ingredient #3: a social media presence
Americans spend an average of over two hours on social media daily, and this includes all generations. That presents an opportunity for your business to expand its reach and network. Small, consistent investments of your time can help to boost your online profile:
Connect with your peers and clients and continue to build your network as you meet new people.
Post something a couple of times each week. That can be as simple as sharing an article one of your colleagues posted; not every post needs to be an original white paper.
Scroll through your feed a few times each week. It helps you stay updated on what your network is interested in.
A reputable social media presence can help build trust in your company, grow your network, and communicate consistent messages. LinkedIn, known for being a platform for professionals, may be a good place to start. You can consider expanding to others as you become more comfortable.
Ingredient #4: humanity
Think about the type of person you'd like to do business with. Trustworthy, relatable, respectful, thoughtful, and genuine may be characteristics that come to mind. Chances are your customers have similar expectations of you.
When you meet someone for the first time, do some homework in advance. Research people online by checking out their social media or bio on their company's website. Find common interests to use in conversation. When you enter their office, take notice of your surroundings. Do they have family pictures, sports memorabilia, and other personal items hanging up? Ask about them—they're probably meaningful if they're hanging around the room.
When you leave their office, document your conversation and any personal tidbits you recall, such as children's and spouse's names, birthdays, anniversaries, coffee preferences, favorite foods, or memorable vacations. Start building a profile, so you always have something to talk about and a reason to reach out.
Everyone you meet may not remember each word you say, but they'll remember how you made them feel. So make them feel valued.
Baking success into your business
Every company is different, so how the ingredients are measured and come together may vary for yours versus a competitor. Consider incorporating these elements into your practice to help build stronger relationships that may ultimately grow your business. 
Know what you're good at
Understand how your customers prefer to learn and be communicated with 
Build a social media presence
Be personable, and show humanity
This content is for general information only and is believed to be accurate and reliable as of the posting date, but may be subject to change. It is not intended to provide investment, tax, plan design, or legal advice (unless otherwise indicated). Please consult your own independent advisor as to any investment, tax, or legal statements made herein.

MGTS-P402447-GE 04/23 402447                            MGR0419232845419