Livening up participant education with social media-like ideas
Where do your retirement plan participants go for financial advice, including direction on how to save and invest for retirement? Nearly 80% of young adults may be looking to social media¹ such as Facebook and LinkedIn, where you have no say in the accuracy or relevance of the information they receive. But there are ways for plan sponsors to win younger participants' attention, while also making sure they get the guidance they need. One approach is to tap into the techniques social media influencers use to make their content so appealing. Following are tips to help you do just that.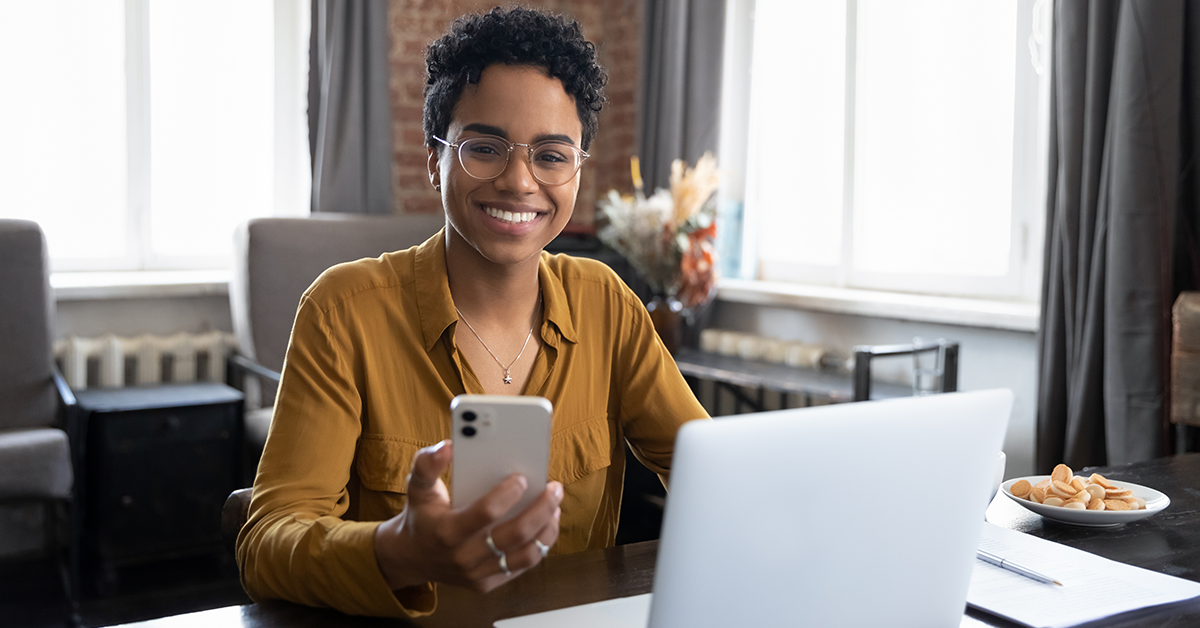 What social media can teach us
According to our 2023 study of stress, finances, and well-being, 91% of all retirement plan participants report that they base their financial decisions on personal research.2 And as other studies have reinforced, social media has become an important personal research source, especially within certain age groups:
One-third of people of all ages seek financial advice or information online or through social media—including 61% of Gen Z members (born from 1997 to 2012).
Among all respondents using online/social media sources, the most popular are YouTube (used by 49%), blogs posted by financial institutions (42%), and Facebook (38%).
What makes social media such popular destinations for financial advice? For some, it's just irresistible. Many of the influencers who post commentary, blogs, and videos are skilled storytellers. The sites themselves are great at building engagement, with billions of active users each month.3
If your goals include increasing engagement and understanding among participants, you may find these trends particularly interesting. But how can you harness social media's magic to enhance your participant communication and education efforts? Here are a few suggestions.
1 Reward curiosity and spark self-directed knowledge
You know how a toddler will repeatedly ask "why?" It seems that never goes away.
According to psychologists, curiosity both prepares the mind for learning and makes later learning more rewarding.4 Among the things plan participants tend to wonder about is how to get on track with their retirement saving (most prevalent among the youngest) and how to choose and manage investments (a gap at every age). 
Retirement-related knowledge gaps
Percentage of plan participants comfortable with their knowledge of two key success factors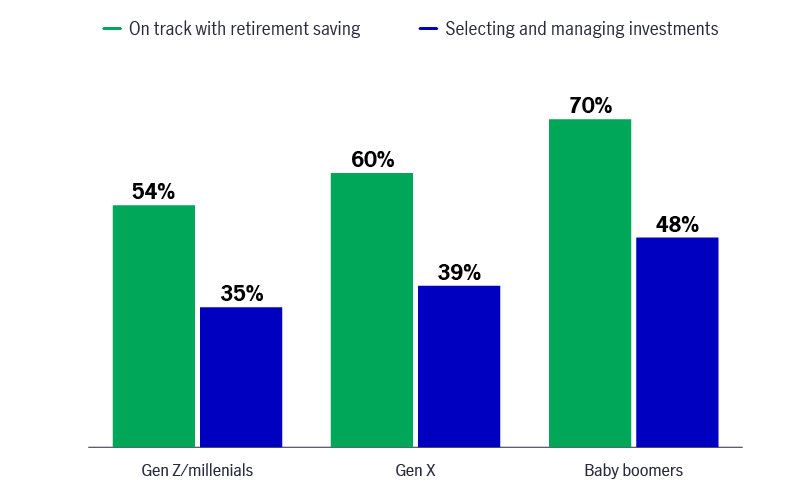 Source: John Hancock study of stress, finances, and well-being, 2023.
Social media is great at targeting people's inquisitiveness—and you can do the same to help your participants make better decisions.

One way is to promote successful saving and investing as important goals that can be within everyone's grasp. Then it's simply a matter of laying out the knowledge breadcrumbs—enticing participants with a series of bite-size learning experiences that flow together.
Over time, these experiences can add up to a sizable body of knowledge. And because participants are seeking out the education, they're more likely to absorb it, appreciate it, and use it.
2 Hook your audience
Social media creators know that they have a split second to convince users that a posting will be relevant, trustworthy, and interesting enough to invest even a few more seconds of their time. This makes the setup of any of your participant communications vitally important.
People engage with images much more quickly than with words. To increase initial impact and make your concepts easier to grasp, consider telling your stories more visually and with fewer words. Another trick is to make it clear at once what knowledge gap your communication will help the participant fill. The chance to finally fit retirement saving into your budget or learn how the stock market works, if packaged effectively, could be ample incentive to tap the play button on the video viewer.
3 Find credible and likable influencers
From choosing a wardrobe, to video reviews, to DYI power tool repair, people rely on online experts to help them solve problems, compare solutions, and act. And influencers who are likable and know what they're talking about can be habit forming. It's no different with financial specialists.
Chances are, the financial professional who advises your plan or your recordkeeper can help you line up influencers to support your educational effort—with the kind of credibility that could leave your participants wanting more.
4 Measure action and put the data to work
Given the state of technology, there's no excuse for not measuring the impact of your participant-directed education efforts. In fact, some recordkeepers can offer a comprehensive approach to campaign reporting that includes email open and click-through rates, web page and planning tool visit and action rates, video viewing statistics, and more.
Successful social media sites are all about the data. With a few key measurement statistics, you can likely get a better return from your campaign strategies and tactics.
How these principles might work in reality
Making retirement plan communications more relatable to a social media-savvy workforce doesn't call for a complete retooling—because, of course, the fundamentals of saving and investing haven't changed. The difference is in the creative approach.
For instance, a video series might feature a financial subject matter expert from your own business, a plan advisor's or consultant's firm, or your recordkeeper—this is your influencer (frame 1). The opening seconds could strongly signal the insight or skill the viewer will gain—this is your hook (frame 2). And the close could promote other videos in the sequence, sparking curiosity and the tendency toward self-learning (frame 3).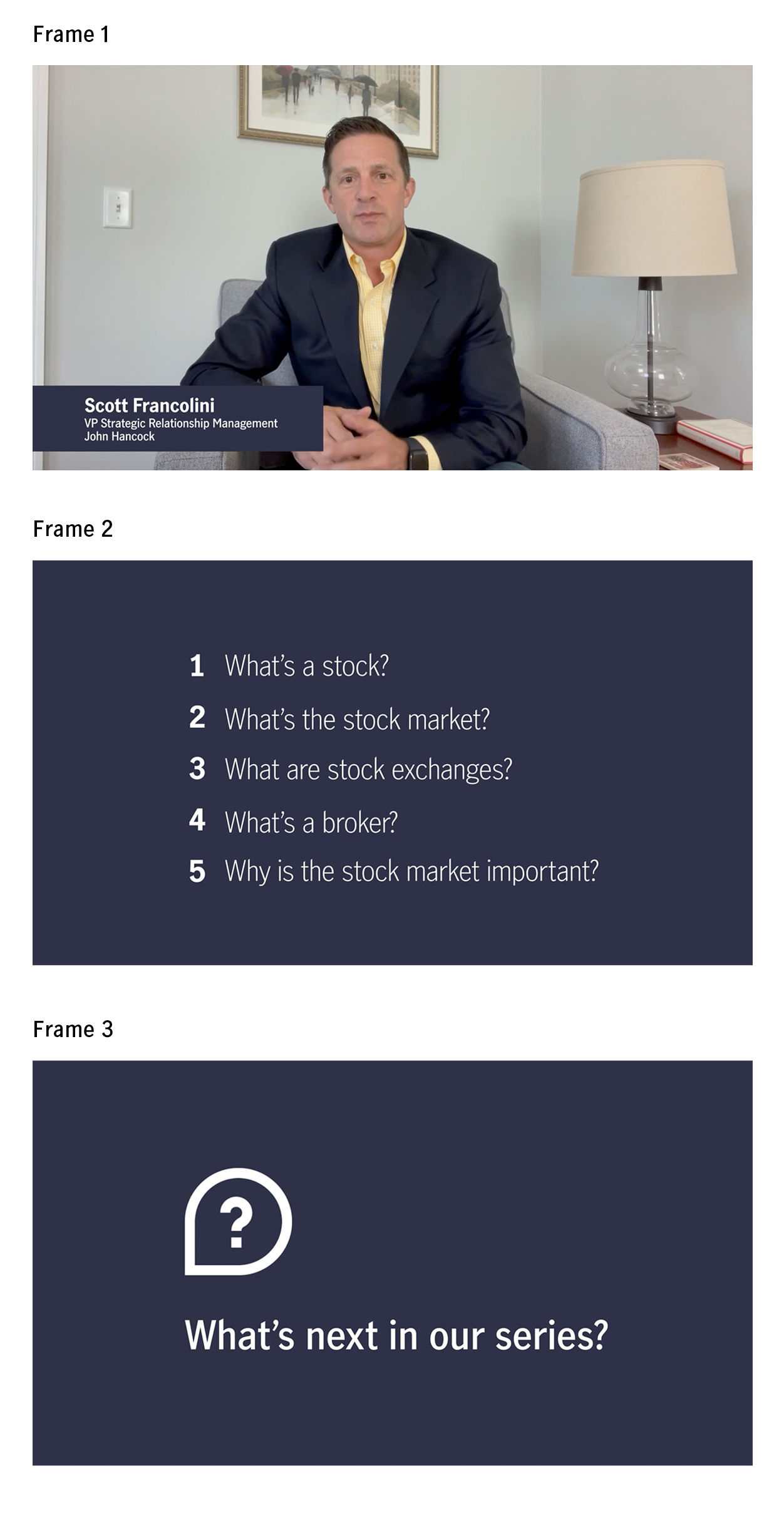 For illustrative purposes only.
Let social media-like techniques add new life to your plan communcations

Applying some of the factors that make social media so compelling—especially to younger employees—could help you spark the curiosity and raise the financial IQ of your entire participant base.

To get started, reach out to your financial professional or your plan's communication consultant.
1 "Nearly 80% Of Young Adults Get Financial Advice from This Surprising Place," forbes.com, 3/4/23. 2 In December 2022, John Hancock commissioned our ninth annual stress, finances, and well-being survey with the respected research firm Edelman Public Relations Worldwide Canada Inc. (Edelman). An online survey of 3,825 workers was conducted between 11/29/22 and 12/14/22 to learn more about individual stress levels, their causes and effects, and strategies for relief. John Hancock and Edelman are not affiliated, and neither is responsible for the liabilities of the other. 3 "Most popular social networks worldwide as of January 2023, ranked by number of monthly active users," statista.com, 1/31/23. 4 "The engine of achievement: the role of curiosity in learner engagement," cambridge.org, 2/22/22.
The content of this document is for general information only and is believed to be accurate and reliable as of the posting date, but may be subject to change. It is not intended to provide investment, tax, plan design, or legal advice (unless otherwise indicated). Please consult your own independent advisor as to any investment, tax, or legal statements made.

MGR0613232919530