What is Medicare?
If you're approaching retirement, you've got a long to-do list, but a few items should be highlighted as more urgent. Enrolling in Medicare should be close to the top of that list. Here are a few critical things you'll need to know about Medicare as you plan your retirement and manage your healthcare.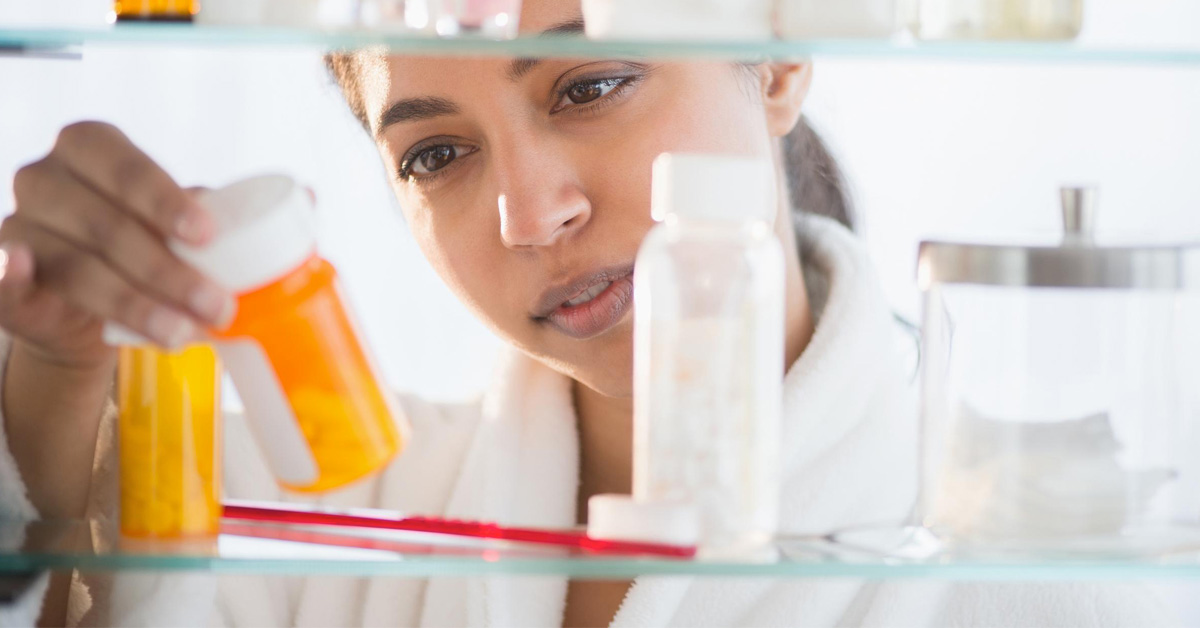 A healthy 65-year old today can expect to pay $404,253 in healthcare costs in retirement—excluding long-term care costs.1 But when you retire, you'll most likely lose your employer's health benefits, so you'll have to take action to make sure you've got coverage. That's where Medicare comes in. 
Medicare is a federal health insurance program for people age 65 or older, individuals with specific disabilities, or those with end-stage renal disease.2 It consists of several programs—referred to as parts—which work together to create a whole coverage package. Let's start by summarizing the parts of Medicare. 
What are the different parts of Medicare?
Medicare's parts include Part A, Part B, Part D, and Medicare Advantage (or Part C). Some refer to Parts A and B combined as original Medicare, to which Part D can be added. Medicare Advantage is intended to be an all-in-one package, including at least part of original Medicare. You may also hear about Medigap—which isn't part of Medicare—but can be added to fill in any gaps in your coverage.  
Part A—also known as hospital insurance typically originates with a hospital stay. Part A provides:
Inpatient hospital care
Skilled nursing care (inpatient at a skilled nursing facility)
Hospice care
Home healthcare (part time or intermittent)
Inpatient care in a religious nonmedical healthcare institution
Part B—also known as medical insurance includes:
Doctor services
Outpatient care
Home health services
Durable medical equipment
Mental health services
Other medical services
Some services that are not included in original Medicare (Parts A and B) include:
Most dental care
Eye exams
Dentures
Cosmetic surgery
Massage therapy
Routine physical exams
Hearing aid, and fitting exams
Long-term care
Concierge care
Covered services you receive from an opt-out doctor2
Part D—You may have noticed there's no mention of prescription drugs in Parts A and B. That's what Part D is for, and this coverage is available through private organizations that have contracts with Medicare to reduce the cost of your prescriptions. 
Medicare Advantage (Part C)—Part C packages Medicare coverage together and provides similar services as Parts A and B—in fact, you must still enroll in Parts A and B. Depending on the plan you choose, it can also cover the services you'd receive from Part D and Medigap as well. There are several types of Medicare Advantage plans:
Health maintenance organization (HMO)
HMO point of service
Medical savings account 
Preferred provider organization 
Private fee for service 
Special needs plan
One unfortunate downside of Medicare Advantage is that not everyone can enroll—you must live in an area where doctors provide these services.2
Medigap—Medigap isn't federally provided coverage like Medicare—these policies are with private insurance companies. It does, however, work in tandem with Medicare, helping to cover some remaining expenses from original Medicare. Ten different Medigap plans cover various combinations of benefits, including paying for Part A and B co-insurance and deductibles, and blood, to name a few. You must have Parts A and B before you can buy Medigap.2
Sign up for Medicare by age 65, even if you don't need it yet
There's a short window to enroll for Medicare—penalties may apply if you don't sign up when you're first eligible. Your initial Medicare enrollment period begins three months before and ends three months after the month in which you turn 65. If you have health insurance through your employer, you can delay Part B and sign up for Part A since there's typically no premium, but you must sign up during your enrollment period to avoid penalty costs.
The initial enrollment period for Part D is the same as Part A, and there's an open-enrollment period toward the end of each calendar year if you wish to change plans. Failure to enroll during the initial enrollment period may result in a late enrollment penalty—a permanent increase in your Part D monthly premium so pay attention to your coverage when the time comes.
How much does Medicare cost?
As with Social Security, you fund Medicare throughout your working life as a federal payroll tax. 
Although your paychecks helped fund Medicare, that doesn't mean coverage is free. 
Out-of-pocket expenses vary by part and change each year. The government's website is a great resource for a current, detailed breakdown.
What's the difference between Medicare and Medicaid?
Medicaid covers specific groups of people, including pregnant women with low income, children of low-income families, children in foster care, people with disabilities, seniors with low income, and parents or caregivers with low income.3
While Medicare is a federally run program, Medicaid is state run with guidelines from the federal government. As a result, each state may have different eligibility requirements, health services covered, and costs to the individual. Under federal direction, there are some mandatory services all states must offer through Medicaid, such as inpatient and outpatient hospital and physician services.
"No longer will older Americans be denied the healing miracle of modern medicine." 

- President Lyndon B. Johnson
Medicare began in 1965 after being signed into law by President Lyndon Johnson. On the day of the signing, President Johnson stated, "No longer will illness crush and destroy the savings that they have so carefully put away over a lifetime so that they might enjoy dignity in their later years."4 Newer products, such as health savings accounts, can also make healthcare costs in retirement more manageable. 
Decide which Medicare plan works for you
As you're approaching retirement, know what your budget will look like and how much you plan to spend on healthcare. Compare that to the costs of original Medicare and Medicare Advantage, and the services they provide, to decide which is the best fit for you. Start thinking about which elective plans from Medigap or Part C give you the coverage you need. Pay attention to dates once you have a plan—don't get stuck with penalties on top of the growing healthcare costs you'll face. And remember—Medicare doesn't cover long-term care. The out-of-pocket cost for long-term care averages $140,000 per person, and 70% of people need it at some point in their lives.5 So if this is the coverage you want, you'll have to seek out private insurance options.
1 "The real cost of health care in retirement," RBC Wealth Management, 2021. 2 "Medicare & You 2021: The official U.S. government Medicare handbook," U.S. Department of Health & Human Services, December 2020. 3 "What is Medicaid and what does it cover?", UnitedHealthcare Services, Inc., 4/5/21. 4 "President Lyndon B. Johnson's Remarks on the Medicare Bill," Council for Economic Education, n.d. 5 "Average cost of long-term care insurance," Consumer Affairs, 6/14/21.
The content of this document is for general information only and is believed to be accurate and reliable as of the posting date, but may be subject to change. It is not intended to provide investment, tax, plan design, or legal advice (unless otherwise indicated). Please consult your own independent advisor as to any investment, tax, or legal statements made herein.

MGR0920211827561