Why estate planning is important for everyone
Many people associate estate planning with two myths: It's just for wealthy people and it's too upsetting. The first myth is easy to debunk because just about everyone has some material items or savings that will need to be passed on to someone. And although it's sad to think about when you're no longer here, it can help you gain peace of mind and relief knowing you've helped protect your loved ones.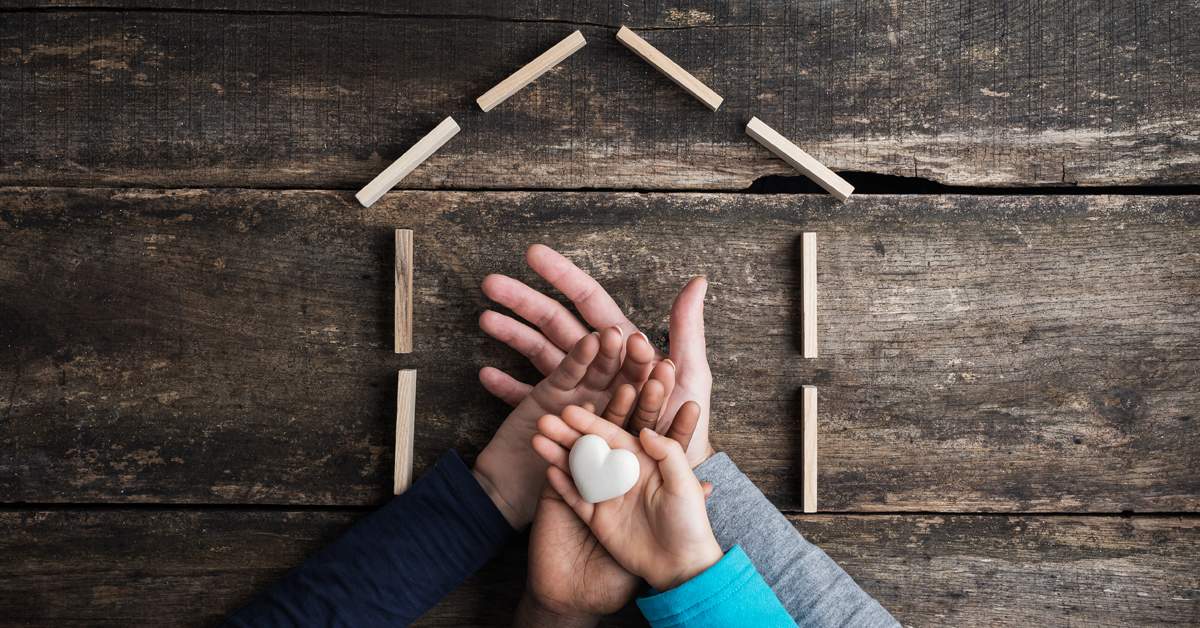 What's estate planning?
Estate planning means putting together a plan for what your loved ones should do in the event that you can't make decisions about your health, your children, or your belongings due to your illness or death.
Reasons for estate planning
There are many reasons to create an estate plan. Many of them revolve around one concept: Help protect the people you love.
Protect them financially—you decide how to distribute your assets—your money, belongings, and all other items you own—not the laws of your state
Protect your children—you specify who's best suited to be your minor children's legal guardian, which assists the courts 
Protect them from family disagreements—you can help alleviate controversy within your family by handling your affairs in advance, leaving them clarity regarding your wishes
Protect those who need it—you can choose to support loved ones with health issues, disabilities, or other personal circumstances using appropriate types of trusts
Protect them from unnecessary legal costs—you can help them minimize probate court proceedings that can take months or longer to complete, are public for all to see, and can be costly with legal fees
Protect them from making difficult medical decisions on your behalf—you provide guidance on how to be medically treated if you're incapacitated
Estate planning isn't just about deciding who gets your money when you're gone. It's also about saving your loved ones from needing to make difficult decisions and from added stress during an already emotionally overwhelming time. You can help prevent your family and friends from bickering over your assets and deciding on your medical care in your final days.
The estate planning process
Developing an estate plan takes time initially but can require less effort ongoing. You can sit down with an attorney who can review your situation, discuss your estate planning goals and options, and create the documents you need. Or, if your planning needs are simple, you may choose to take advantage of online resources that will assist you in drafting a will, setting up a trust, and related documents. You have options for getting it done, and some online services also have attorneys on standby to answer your call. Review your estate plan periodically and update it when your life changes (e.g., you get married, get divorced, or have a child). 
How you "fill in" your estate plan is unique to you and your situation, but there are certain documents everyone should consider. If you haven't created an estate plan yet, you can get started today. Here are some actions you can consider to help get you going:
Review beneficiaries—Assigning beneficiaries to your financial accounts—bank accounts, retirement accounts, and others—and life insurance policies is simple but powerful. Valid beneficiaries allow you—not your state's laws—to decide where your assets go upon your death. You can even assign backup—secondary or contingent—beneficiaries in the event that your primary beneficiary passes before you do. Most accounts with named beneficiaries will avoid going to probate court. 
Check titles and ownership—Your ownership of real property, such as your house, can automatically transfer to someone upon your death, if titled accordingly. Some ownership types for other assets, including financial accounts, also can avoid probate court and transfer to a beneficiary you name or a joint owner upon your death. Consider talking to your attorney or financial professional—your options may vary by state.
Choose a durable power of attorney—You assign someone you trust to make decisions on your behalf while you're living. You can control the scope of their decision-making in the power of attorney (POA) document. It's durable because it lasts beyond your incapacity. You should also have a separate document authorizing an individual to make medical decisions for you. The "power" of the individuals named to act on your behalf ends upon your death.
Draft a will—This legal document outlines your final wishes. You name an executor to administer your estate, direct who will receive your assets, and designate a guardian for your minor children. If you don't have a valid will, state law will determine who serves as executor and how your assets (that aren't otherwise passing by beneficiary designation or ownership arrangement) will be distributed, which may not align with your wishes. 
Consider a living will—This document explains your wishes regarding life-sustaining medical care in the event you aren't able to make medical decisions and you have a terminal illness. It's an emotional topic to consider, but the alternative may be leaving these decisions to a loved one or physician who doesn't know your preferences.
Think about setting up a trust—A trust, in its simplest form, can be thought of as a legal entity that can own assets. There are many kinds of trusts that serve various purposes. You can use a trust to hold assets for minor children until they're old enough to take control of the money, to provide for a beneficiary with special needs, to donate to your favorite charity, or to otherwise direct your assets. They can help you avoid probate, reduce taxes, and protect irresponsible spenders from themselves. Depending on your needs, you may benefit from setting up a trust. If you set up a trust, remember to also consider how that trust will be funded, coordinating your asset titles and beneficiary designations after consulting your attorney or other planning professionals.
Start your estate plan early, so you can help protect your assets, but know it's not something you need to do all at once—focus on what's important to you today and create a plan to make progress on the remaining pieces. Assigning beneficiaries and choosing a POA may be a good start for you if you're younger. As you get older, trusts and guardianship decisions may become more relevant.
An estate plan can help protect your assets and give you some peace of mind
Chances are, you already have a partially completed estate plan. For example, if you've assigned a beneficiary to your retirement plan account, you're off to a good start. Next, consider the elements of an estate plan that make sense for you, and get started today.
Having an estate plan lets you rest assured that if you unexpectedly are unable to make decisions about your health, your loved ones, or your assets, those decisions will be made according to your wishes.
The content of this document is for general information only and is believed to be accurate and reliable as of the posting date, but may be subject to change. It is not intended to provide investment, tax, plan design, or legal advice (unless otherwise indicated). Please consult your own independent advisor as to any investment, tax, or legal statements made.

MGTS-P 13733 10/22                                      MGR1014222276270