Advisors can help reduce financial stress amid uncertainty
The pandemic has brought more than its share of financial uncertainty, starting with the stock market, spreading to the labor market, and now to the supermarket (and just about any other market you can think of). The stress of the pandemic is somewhat universally felt, but the financial stress is not. Our recent study of stress, finances, and well-being shows an increase in people turning to financial advisors for help and how doing so can help improve their overall finances and help them mitigate financial stress.¹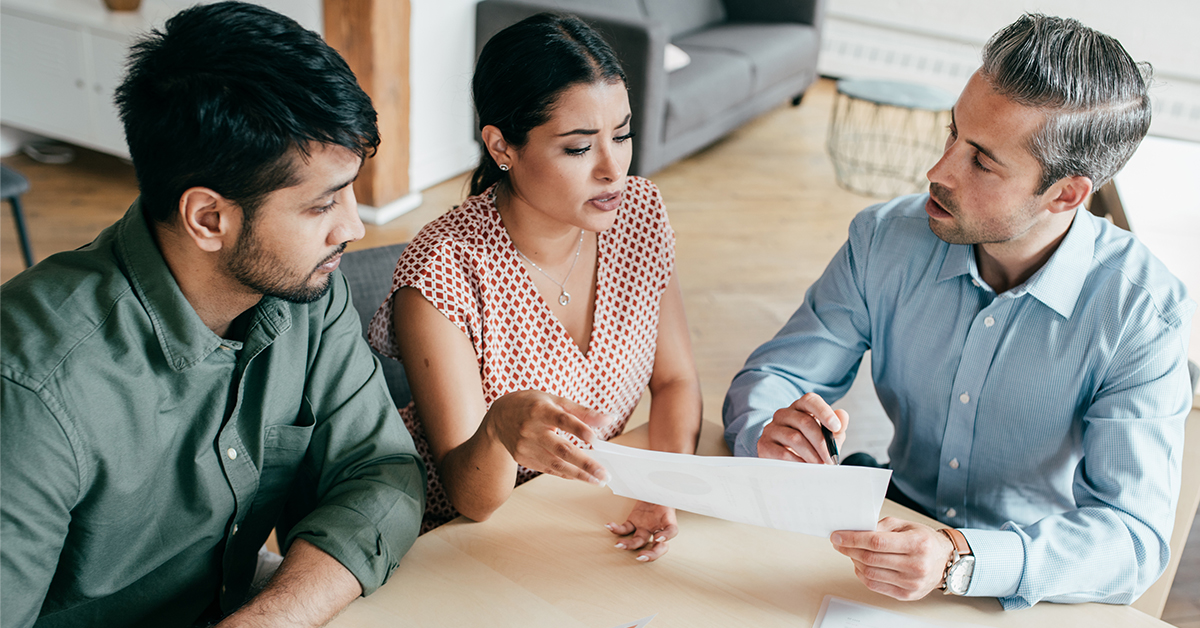 More people are turning to financial advisors for help
People are feeling stressed and fatigued by the pandemic; in fact, 49% of our retirement plan participants report that their mental health has suffered during the pandemic. Many are also feeling financial stress, as reported by 58% of our participants. And just as more people are seeking help with their mental health during the pandemic, more people are seeking the personal advice of a financial advisor.2 In our eighth annual survey of our participants, we see that use of a financial advisor has gone up 44% since 2019 and has almost doubled since 2014, from 19% to 36%. And there are still more who want professional help, as only 21% say they'd strongly prefer to manage their finances on their own.
And, as we've seen before, more participants over 50 work with an advisor than their younger co-workers: 43% of people older than 50 work with a financial advisor, compared with 22% of people 36 to 50 and 18% younger than 36. Interestingly, though, the biggest increase over the last few years has been in people younger than 36 (9% worked with an advisor in 2015, compared with 18% in 2021). 
More people work with an advisor as they get older
Having an advisor can help people mitigate financial stress
The truth is, other than finance majors, Americans are largely self-taught when it comes to finances. Most people learn as they go and do research on their own—thank goodness for the internet. But sometimes, such as during the economic disruption of a global pandemic, people want someone who can speak directly to their personal situation. And it helps. General stress is felt pretty evenly among people who do and don't work with a financial advisor, but financial stress is felt by many more who don't work with an advisor.
| | | |
| --- | --- | --- |
|   | No financial advisor | Financial advisor |
| Moderate to extreme stress in the last 6 months | 69% | 67% |
| Finances are a cause of stress | 62% | 39% |
Financial advisors help people put together and implement a plan, which, in turn, helps to reduce financial stress. In our survey, participants who work with a financial advisor are more likely to:
Be more knowledgeable about finances
Say their financial situation is good to excellent
Be on track or ahead of schedule with their retirement savings
Have a comprehensive financial plan for retirement
An advisor can help people plan and avoid financial worries

One of the ways advisors help people reduce their financial stress is by helping them control what's in their realm of influence. Although we can't control external threats from the economy or a natural disaster, for example, we can take control of our finances so they're less affected by external threats. In our survey, people who work with a financial advisor are as worried about the economy as those who don't have an advisor. But those who do are far less worried about their own finances, such as their retirement savings, credit card debt, and emergency savings.
| | | |
| --- | --- | --- |
|   | No financial advisor | Financial advisor |
| Not having enough retirement savings | 34% | 17% |
| Credit card debt | 29% | 16% |
| Not having enough emergency savings | 23% | 11% |
| Saving for a child's education | 9% | 5% |
| Monthly mortgage | 13% | 5% |
| Monthly rent payments | 5% | 1% |
Helping people take control to reduce financial stress
Even when the pandemic is over, life will continue to throw curve balls—many of which are beyond our control. Working with a financial professional can help people take control of those worries that are within their power, such as saving, budgeting, and debt, so they're better prepared for the things they can't control. 
1
In August 2021, John Hancock commissioned our eighth annual financial stress survey with the respected research firm Greenwald & Associates. An online survey of 1,162 workers was conducted between 8/4/21 and 9/3/21 to learn more about individual stress levels, their causes and effects, and strategies for relief. This information is general in nature and is not intended to constitute legal or investment advice. This report presents the results of research conducted by Greenwald & Associates on behalf of John Hancock. Greenwald & Associates and John Hancock are not affiliated, and neither is responsible for the liabilities of the other. The objectives of this study were to: (1) quantify the financial situation and level of financial stress of John Hancock plan participants and plan participants outside of John Hancock; (2) determine the key triggers of financial stress; (3) understand the extent to which actions, including actual financial behavior and planning activity, ameliorate stress; and (4) assess retirement preparation and readiness. It was an online survey with an average survey length of approximately 19 minutes per respondent. All statistical testing is done at 0.95 and 0.99 significance levels. The maximum margin of sampling error at the 95% confidence level is ± 4.1%. Percentages in the tables and charts may not total to 100 due to rounding and/or missing categories. 
2
"
Demand for Mental Health and Substance Use Treatment Has Increased Nearly 80% in Three Months
," National Council for Mental Wellbeing, 10/7/21.
The content of this document is for general information only and is believed to be accurate and reliable as of the posting date, but may be subject to change. It is not intended to provide investment, tax, plan design, or legal advice (unless otherwise indicated). Please consult your own independent advisor as to any investment, tax, or legal statements made herein.


MGR0203222021663