Eight financial tips for your 50s
50 is the new 40, right? Absolutely! And after you turn 50, you want to be sure your finances are aging as well as you are and getting you ready for retirement. Whether you're a little behind in your savings or ready to retire early, there are a few financial to do's you should be aware of in your 50s.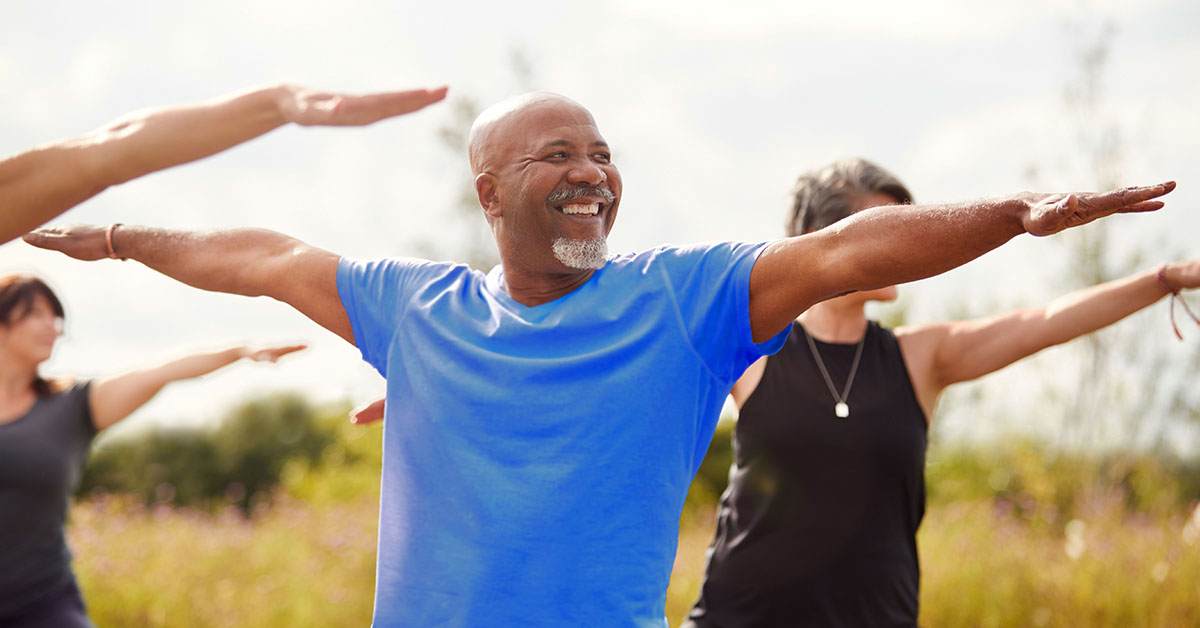 There are plenty of perks to getting older. People in their 50s are likely to feel better about their financial situation than they did in their 20s, 30s, and 40s. They also feel less general and financial stress than their younger co-workers, as we learned in a recent survey.1 But as you get closer to retirement, lots of the financial rules change, and it's important to know what they are and what you should be doing. Consider adding these eight tips to your to-do list in your 50s.
#1 Make catch-up contributions

Wishing you could put more money in your retirement plan? You can. Beginning the year you turn 50, the IRS lets you contribute more. 
The IRS sets different limits for how much you can save in each type of retirement plan, raising the limits for people 50 and older by allowing catch-up contributions.

| | | | |
| --- | --- | --- | --- |
| Plan type | Annual contribution limit     | Catch-up contribution limit | Total annual contributions allowed over age 50 |
| 401(k), 403(b), and 457(b) governmental plans  | $20,500 | $6,500 | $27,000 |
| SIMPLE IRA and SIMPLE 401(k) | $14,000 | $3,000 | $17,000 |
| IRA | $6,000 | $1,000 | $7,000 |
Limits are for 2022 and are subject to change annually.
#2 Take the time to picture your retirement—and plan for it
Retirement is your time—what do you want to do? If you want to enjoy your free time, you have to plan for it. And yet, 44% of retirement plan participants haven't put together their financial plan for retirement. Get started with the fun part and picture what you want to do. Travel? Spend time with grandkids? Take up a hobby or play a sport? Make sure you include your plans in your future budget.
#3 Evaluate your healthcare costs 

Sixty-seven percent of workers worry about healthcare costs in retirement—and for good reason. You may know how much your healthcare costs are today, but they increase over time, especially toward the end of retirement. Make sure you'll be able to afford the care you need.
#4 Consider consolidating retirement accounts to make planning easier

If you have multiple 401(k) plans from former employers, it takes time to manage all those different investments and plan rules, especially as you start to think about taking money out in retirement. Consolidating them all into one can help make those tasks easier. You can talk to your current retirement plan provider for help pulling them all together. 2 
#5 Create a drawdown strategy

When you retire, you'll need to start taking money from your retirement accounts to fund your spending. If you have multiple accounts—IRAs, 401(k)s, pretax, and Roth—you'll have to decide where you're taking the money from and when. That decision will depend on plan rules and your tax situation.
And your plan should include the IRS' annual required minimum distributions after you turn 72. All these rules explain why more people in their 50s work with a financial professional than people younger than 50. 

#6 Get your debt and emergency savings in order

When you retire and have to rely on your savings, you'll want to have minimal debt to be paying off. Almost half of our retirement plan participants over 50 say their level of debt is a problem. If that sounds like you, start paying off your debt and consider maintaining an emergency savings account, which can help you pay for the unexpected without having to take on more debt.
#7 Check your investment strategy

Generally, your investments should become more conservative the closer you get to retirement. But you also want to be sure your strategy can help you continue to generate earnings, in addition to keeping up with inflation. Inflation can fluctuate over time, as we've seen during the pandemic, with prices rising faster than they had for the past few decades. Make sure you're aware of inflation rates and review not only your budget, but also your investment strategy. Check in on your investments to be sure they're in line with your needs.
#8 Learn about Social Security and Medicare 

You'll want to know how much income you can expect from Social Security in retirement. Go to their website and create an account, and you can see how much you can expect based on when you plan to retire. You'll also want to learn about Medicare and how much of your healthcare expenses it will cover. 
And make sure you know this important rule: Sign up for Medicare by age 65, even if you don't need it yet—penalties may apply if you don't sign up when you're first eligible. 

Prepare your finances in your 50s for the retirement you want 

As you get closer to retirement, your picture of retirement should become clearer. Your retirement can last a few decades, and the things you spend money on will change over time. For example, you'll spend more on leisure activities in the early years, and more on healthcare in the latter years. So, it's important to have a financial plan that ensures you'll be able to cover your expenses throughout your retirement. Following these eight tips can help make sure you're on the right track.
1 John Hancock's eighth annual financial stress survey, John Hancock, Greenwald & Associates, October 2021. This information is general in nature and is not intended to constitute legal or investment advice. Greenwald & Associates and John Hancock are not affiliated, and neither is responsible for the liabilities of the other. This report presents the results of research conducted by Greenwald & Associates on behalf of John Hancock. The objectives of this study were to (1) quantify the financial situation and level of financial stress of John Hancock plan participants; (2) determine the key triggers of financial stress; (3) understand the extent to which actions, including actual financial behavior and planning activity, ameliorate stress; and (4) assess retirement preparation and readiness. This was an online survey of 1, 162 John Hancock plan participants. The survey was conducted from 8/4/21 through 9/3/21, with an average survey length of approximately 19 minutes per respondent. Respondents were located from a list of eligible plan participants provided by John Hancock. All statistical testing is done at 0.95 and 0.99 significance levels. The maximum margin of sampling error at the 95% confidence level is ±4.1%.  2 As other options are available, you are encouraged to review all of your options to determine if combining your retirement accounts is suitable for you.
This content is for general information only and is believed to be accurate and reliable as of the posting date but may be subject to change. It is not intended to provide investment, tax, plan design, or legal advice (unless otherwise indicated). Please consult your own independent advisor as to any investment, tax, or legal statements made herein.

MGR0208222024749