The what, why, and how of financial wellness programs
Employer adoption of financial wellness programs continues to grow, with 65% of companies planning to add or expand their program this year¹; that's double what it was just five years ago. But do they work? And how do you implement one?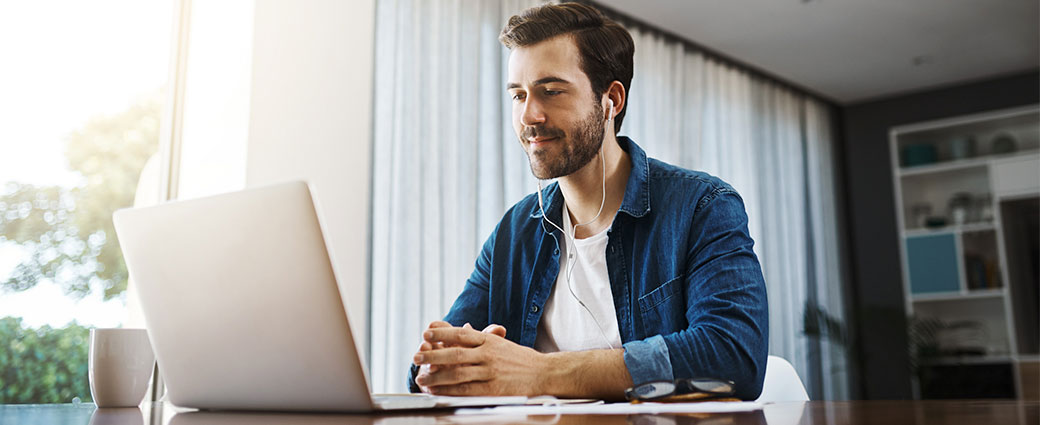 What's financial wellness, and why is it important?
The term financial wellness gets used many different ways: financial wellness programs, benefits, tools, and workshops. But at its heart, financial wellness is about people. It's about whether people feel confident about their finances and their ability to manage their finances.
One of the reasons the financial wellness of employees has become important to employers is that the responsibility of saving for retirement has shifted. As traditional pension plans have declined and have largely been replaced by defined contribution plans, workers have inherited the burden of saving for their own retirement; that burden comes on top of other financial obligations, from student loan debt to medical bills. All that competition for the paycheck has added to the overall financial stress of the American worker, which costs employers about $2,000 per year, per employee, in lost productivity and absenteeism.² 
What are financial wellness programs, and do they help?
Employers are offering resources and programs to help workers improve their well-being by reducing their financial stressors and increasing their retirement readiness. The resources range from sponsoring budgeting workshops to welcoming workers and families to a financial wellness day to incorporating financial wellness-oriented programs into existing points-based wellness benefits.
The good news is that financial wellness programs do seem to help. In our sixth annual financial stress survey,³ we learned that workers appreciate the availability of financial wellness resources and are even more loyal to their employer as a result.
People with access to financial help at work take more action to manage their basic finances than people without access, such as:
Increasing their retirement plan contribution
Following a household budget
Having a written plan for retirement
Workers with access to a financial wellness program worry less about:
Not having enough retirement savings
Not having enough emergency savings
Having financial difficulties
Their overall financial situation
Three-quarters of people with access to a financial wellness program say it's important to have one, and the majority say it reduces their financial stress and increases loyalty to their employer and, therefore, their productivity.

How to start up a financial wellness program
There's no one-size-fits-all solution for financial wellness. Organizations that want to offer a program need to start by assessing the needs of their workforce, their company culture, and company routines and activities.
Assess your workforce
Is your employee population generally older or younger?
Is your average wage on the high or the low end of the scale?
Do most of your employees contribute to their retirement plan? What are the                 company's retirement readiness scores?
Are your employees generally college educated? If so, do most have student loans?
How financially literate is the general worker?
Assess your company's culture, norms, and activities
Is your culture hierarchical or open?
Do employees use an intranet, or do you send out newsletters?
Do employees embrace their benefits, especially their wellness program?
Does the company offer lunch-and-learn sessions?
Are families considered part of the company team (e.g., do company activities ever       include families)?
What kind of help do people want?
Once you have a good grasp on the needs of your workforce within the context of your culture, consider the following topics, which rated high in our survey:
Preparing for retirement income
Free financial education services or online classes
Claiming Social Security and Medicare
Building an emergency savings account through payroll deduction
Tuition reimbursement
Money management
Education savings tools, such as a 529 plan
Budgeting or managing day-to-day finances
Access to loans through payroll 
How do you measure success?
Investing in financial wellness isn't the same as investing in a new piece of machinery, so you can't measure its success the same way. Many companies are using the value of the investment (VOI), rather than the more traditional return on investment. With VOI, you can use measurements such as engagement and retirement plan statistics to track success:
Workshop and webinar attendance
Benefits and financial wellness site engagement
Retirement plan participation and contribution rates
Points earned in a wellness program
Financial stress undermines workers' productivity and their ability to save for retirement. Our research shows that workers with access to financial wellness programs take action to improve their finances, are less stressed, and are more loyal to their employer as a result. Before adding a program, however, organizations considering financial wellness programs should do a little homework. The needs of workers should guide the topics covered, and the company culture should guide engagement, outreach, and media.  Determining the goals of the program ahead of time will provide a means of tracking and demonstrating success. 
1 John Hancock's sixth annual financial stress survey, John Hancock, Greenwald & Associates, June 2019. A survey of more than 3,500 workers to learn more about individual stress levels, their causes and effects, and strategies for relief. 2 This is a hypothetical illustration used for informational purposes only, based on data from John Hancock's 2019 annual financial stress survey. Average wages used in the calculation are based on 7/31/19 John Hancock participant data. This calculator is intended to provide general information about how much financial stress can cost a company every year.
John Hancock Life Insurance Company (U.S.A.) (John Hancock USA), John Hancock Life Insurance Company of New York (John Hancock New York), and John Hancock Retirement Plan Services, LLC are collectively referred to as John Hancock.


© 2019–2020 John Hancock. All rights reserved.


MGS-P40699 GE 4/2020 40699     MGR040720510971