Financial stress: what's the cost?
Financial wellness has become a priority among employers over the last several years. Many have added financial wellness components to their overall wellness benefits, recognizing the link between wealth and health. These programs come at a cost that's sometimes difficult to justify. By understanding the cost of financial stress, though, you may be able to justify the cost of financial wellness.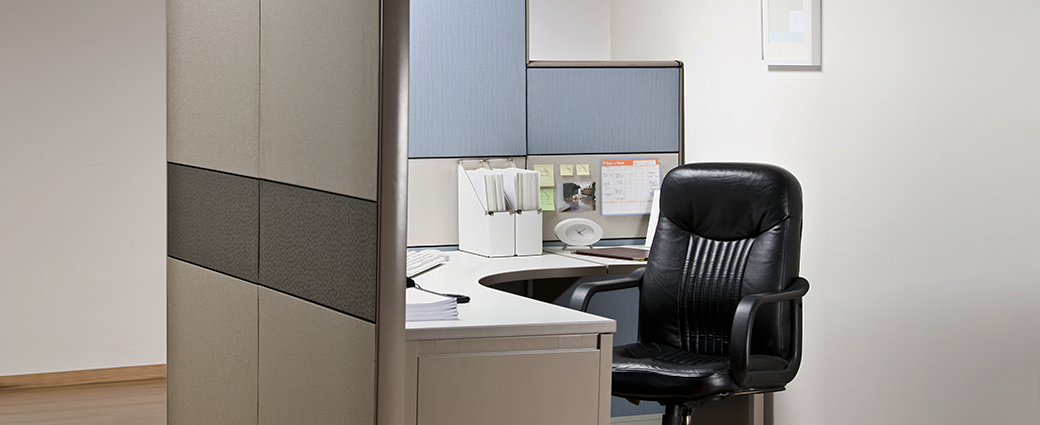 Financial wellness programs are on the rise
American employers are focusing on the financial wellness of their employees, with 88% saying they currently have or are developing a financial well-being strategy. Some are adding the benefit out of a desire to help workers with their overall wellness, but many are doing so because they understand that financially stressed workers have a negative effect on the organization's bottom line.
Financial stress—like any type of stress—causes a number of physical and psychological symptoms. Fifty-eight percent of workers say they experience some of these symptoms due to their personal finances:  
Anxiety
Feeling overwhelmed
Lost sleep
Low energy
Nervousness
Headaches
Insomnia
Upset stomach
Financial stress comes to work, too
Financially stressed workers bring their stress to the workplace, where it hurts their productivity—and sometimes even keeps them out of work. Almost half of stressed workers say they'd be more productive at work if they weren't worried about their personal finances; 55% of participants worry about their personal finances more than once a week while at work. Almost half say they spend time on their personal finances at work, with 28% saying they spend one to two hours per month and 19% spending more than three hours per month. And 5% of participants have missed a day or more of work in the last six months due to financial stress. All of this presenteeism and absenteeism comes at a cost.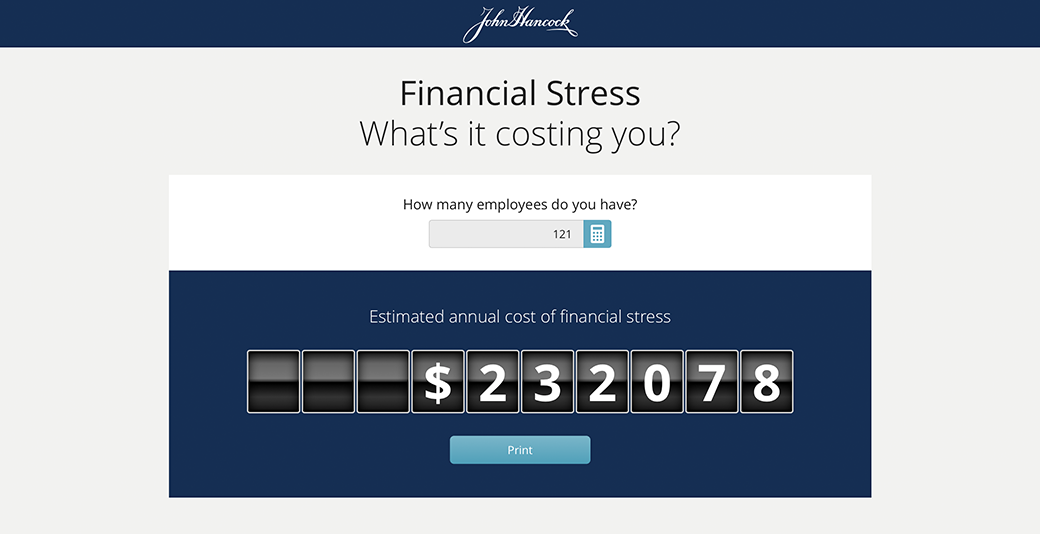 Financial stress hits the bottom line
We've determined that financial stress comes at a cost to the organization—in lost productivity and absenteeism—of more than $1,900 per employee, per year. That's a bottom-line effect on businesses of all sizes: A small business of 100 employees loses $190,000 per year to financial stress, a midsize company of 600 employees loses more than $1 million annually, and a large employer with 10,000 employees loses $19 million per year. The cost of a financial wellness program can pale in comparison with the cost of financial unwellness.  
Who worries about personal finances at work?
People with major debt
Participants with a fair or poor financial situation
Generation X and millennials
Households with income <$50,000
Financial wellness programs need to address the basics
In our survey, we learned that workers appreciate the availability of financial wellness resources, as 6 in 10 feel that financial wellness programs make them more likely to stay with their employer. And those with access to financial resources at work take more action to manage their basic finances. Of course, every organization will have some unique needs, but there are a few universal financial worries that should be considered when developing a program.

Overall, financial wellness programs need to help stressed workers address their primary worries—retirement savings and emergency savings. For people who have student loans, paying off their student loan debt is the number one concern. 
Basic financial education on budgeting, saving for emergencies and retirement, paying off debt, and paying for college can form the foundation of a financial wellness program, covering the top issues faced by workers. While a financial wellness program has a cost, having workers who are less stressed may be priceless. 
The content of this document is for general information only and is believed to be accurate and reliable as of the posting date, but may be subject to change. John Hancock does not provide investment, tax, or legal advice. Please consult your own independent advisor as to any investment, tax, or legal statements made here.

 

MGS-P40697 GE 11/19 40697 MGR112719504365