What's a value proposition statement?
The commoditization of the financial services industry has made it more challenging for financial professionals to distinguish themselves from the competition. And you usually only get a few moments to express why a plan sponsor should choose you over someone else to manage their retirement plan. That's why it's important to invest the time to create a value proposition statement that makes people say, "I want to work with you."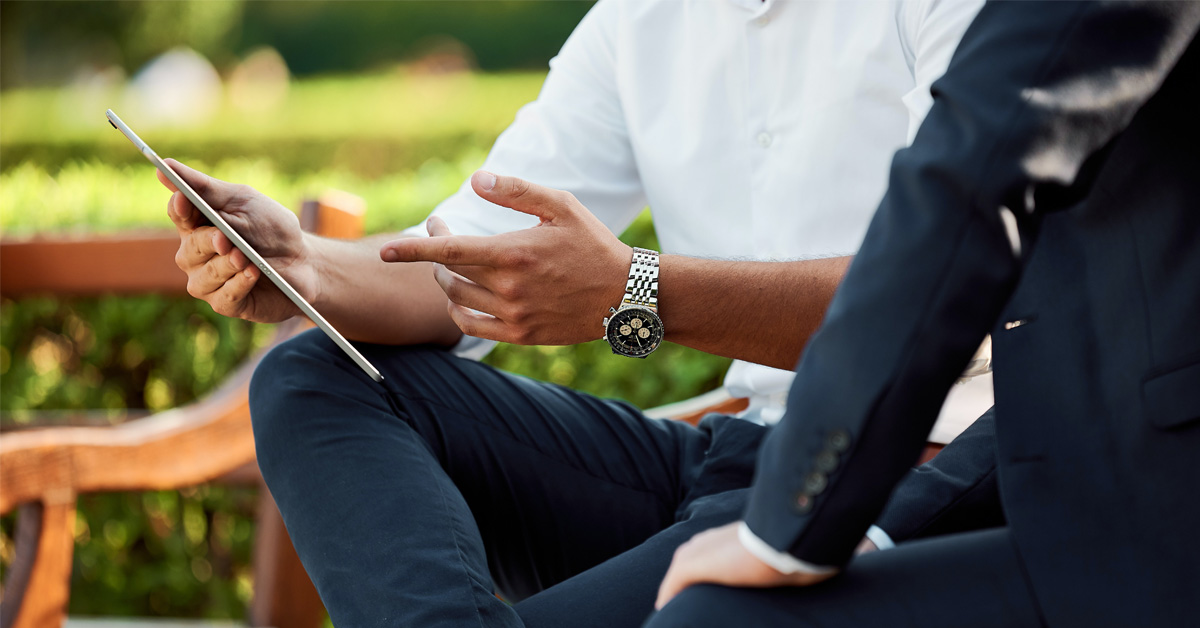 What makes a compelling value proposition statement?
Plan sponsors want more than a laundry list of the services you offer. They want to know that you understand their needs, how you'll help them achieve their goals, and the results you'll deliver. Your value proposition should leave no question as to what you do, how you do it, and why your approach works. It should clearly and concisely:
Demonstrate how your services uniquely address clients' needs
Explain your competitive advantage—why your solution is better
Showcase your expertise, including success stories
How do you write an effective value proposition?

Every positioning statement is unique; it's a reflection of the value and services offered by the financial professional who wrote it. The following value proposition template can help you convey what you bring to the table effectively.  
Section one—Explain why you do what you do

Why did you become a financial professional? Why do you specialize in 401(k) plans? What makes you the most excited to go to work every day? Sharing your passion is a great way for potential clients to get to know you and is the foundation for a trusting advisor relationship.   
Section two—Identify your target market

Plan sponsors want to work with a financial professional who understands their pain points and offers clear solutions. Potential clients who see themselves in the description of who you serve will be more open to hearing what you have to offer. You want them to think, "That sounds like my company."  
Section three—Define your service offering

For this part of your value proposition statement, focus on the support you provide to help sponsors manage their 401(k) plans, including: 
Delayed retirements affect a company's compensation, benefits, and career paths for younger workers. Your value proposition should showcase how your approach can help employees meet their current financial concerns and save for a comfortable retirement. Specifically, it should address:
How you'll benchmark participant health metrics
Strategies you use to target nonparticipants and low savers
Your education service model—types of meetings, frequency, and topics
How you'll measure and report results of education initiatives
Plan design

Potential clients want to know that you'll help them identify gaps in their plan design and offer actionable solutions. Consider using this section to highlight your relationship with third-party administrators or bundled plan administrators and how you work together to help create effective plan designs. You'll also want to explain any benchmarking tools and resources you use to help evaluate plan health. 
Investment selection and monitoring
Plan sponsors have a fiduciary duty to select prudent, diversified investments that have reasonable fees. Many lack the knowledge to conduct their own due diligence and rely on the assistance of financial professionals. This section is your opportunity to demonstrate how your investment services are a step above the competition. Here are a few services you may want to highlight (assuming you offer them):
Creation and review of investment policy statements
3(21) investment advisor services
Benchmarking of current investment lineups
Modeling of proposed investment lineups
Ongoing investment monitoring
Section four—Quantify the value you provide with success stories

Helping reduce fiduciary risk? More efficient plan administration? Increasing retirement readiness? Now that you've described what you can do, it's time to show that your approach works. Consider including a few key statistics that reflect the average experience of your plan sponsor clients. For example, you might say, "On average, plans experience a 20% increase in participation and a 12% reduction in costs." You can expand on these points and provide more detailed examples during your meetings with potential clients. New to the retirement plan business? Showcase your firm's success.  
I have my value proposition—Now what?
Once you've composed your statement, keep these four things in mind to help you make the most of it:
1 Communication strategy—Best practice is to include your statement in client materials and to email it to prospects after your introductory call with them. It should be no more than two pages, so sponsors can quickly scan the information to get a sense of your commitment to their plan and participants.
2 Elevator pitch—Another best practice is to condense your full value proposition into an easy, repeatable statement that you can use when making a quick introduction. Be sure to rehearse the statement, so you can deliver it clearly, concisely, and confidently.      
3 Client meetings—Whether in person or virtual, client meetings are an opportunity to bring your value proposition to life. Before each meeting, take time to figure out how you'll personalize your message for the prospect's unique pain points and be sure to practice. Consider doing a dry run with friends and family who aren't in the business to see if they understand exactly what you do.     
4 Your actions—Your value proposition has no value if you don't follow through. Make sure you're providing the services and assistance that you promised. And don't promise more than you can deliver.
Be your own ambassador 
No one knows your practice and passion for retirement plans more than you. Investing the time to create a compelling value proposition statement is an investment that can pay dividends for years to come.  
The content of this document is for general information only and is believed to be accurate and reliable as of the posting date, but may be subject to change. It is not intended to provide investment, tax, plan design, or legal advice (unless otherwise indicated). Please consult your own independent advisor as to any investment, tax, or legal statements made herein.

MGTS-P 46111-GE 12/21-46111                     MGR1129211933326


INTENDED FOR FINANCIAL PROFESSIONALS.