The recipe for hosting a successful financial planning seminar
As a financial professional on a retirement plan, you probably host a lot of employee meetings. And you likely know that attendance and participation for financial education seminars can be hit or miss. Make your next meeting a success with these best practices for hosting a seminar, and get plan participants excited about taking steps toward their financial futures.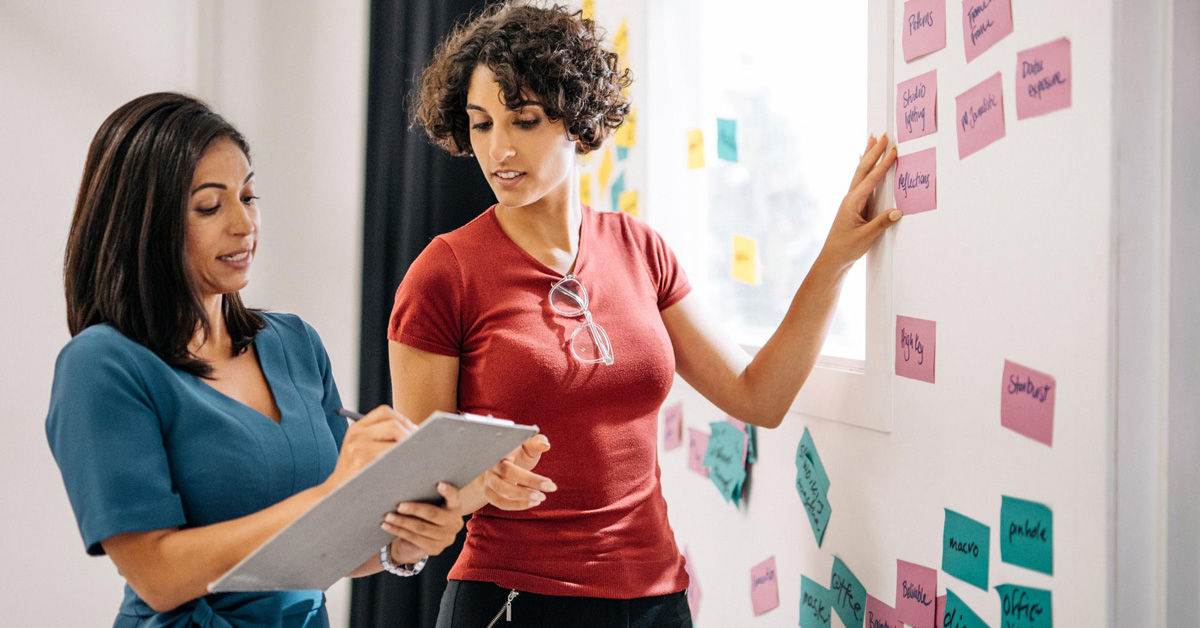 One to three months before the financial planning seminar: Pick your topic
You've just decided to host a meeting in the coming months. Now what? Consider this checklist to get the ball rolling:
What do you hope to accomplish with the meeting?
Set goals—how many people do you want to have attend? Which actions do you want attendees to take after the meeting? Customize your objectives based on your business model and intent of the meeting.
Explore topics that align with your client strategy and meeting purpose.
Plan a few dates and run them by your client. Depending on the size of your audience, you may consider holding multiple meetings.
Determine the format for the event—in person or online? If in person, confirm that the venue is available on your desired dates and the type of media available for use.
Finalize the content of your presentation.
Get approval for the meeting and content, if necessary.
Once you've put together the outline for your meeting, you'll want to spend time refining your speaking points leading up to the date.
Three to four weeks before the seminar: Get people to sign up
Now's the time to start promoting your meeting and inviting your desired audience. About a month out, you'll want to take these key steps:
Send invitations to all desired attendees. Know your audience, and choose the communication medium that works best—email, physical mail, or even directly if you interact with them daily.
Create a reminder communication—again, in an appropriate medium—so that you're ready to follow up and get people excited when the date approaches. Hold this in your back pocket for now to have ready to send when you're closer to the event.
Do some more promotion to drum up excitement—advertise on your social media or website, distribute flyers leveraging content from your invitations, and get creative!
Ask your intended audience for input. People want customized messaging to make the most of their time and have their questions answered. Provide a way for participants to ask questions in advance, so you can incorporate them into the content of the meeting.
Consider whether your communications should be funneled through an intermediary when reaching out to attendees. If you're meeting with your client's employees, they may prefer to distribute the invitation—which could also help boost attendance, if they know their employer supports your meeting.
If this is a regular meeting you host, you may not need to promote it or send an initial invite; instead, just send a friendly reminder with a request for questions in advance.
One week before the seminar: Confirm the details and attendance 
Once the meeting is about a week away, you're in the confirmation phase.
Confirm with your client the date, time, purpose, and presentation content.
Send the reminder to be sure the meeting is on their schedule.
Check with the venue to confirm your date and time are reserved. Determine things such as when you can arrive to set up, where the restrooms are, and whether refreshments and snacks are allowed.
Print any materials you'll need and download them to your computer. For anything displayed through your computer, make sure the presentation runs smoothly from beginning to end with a test run before the day of the meeting.
Day of the seminar: Put on your game face
It's game time—if you've prepped, today should go smoothly. Your pre-meeting process will depend on whether you're presenting in person or remotely.
In person
Show up as early as you're allowed to ensure the room is ready for you, and set up any equipment you need, such as a projector. Test everything to make sure it's working as expected.
Have handouts, copies of the presentation, business cards, and writing instruments available when people walk in or sit down. If the meeting warrants it, name badges of some sort may be helpful.
Load your presentation on the screen, and have your notes available and ready to start. If you're showing videos or links on a browser, have them open and ready to show.
Display a sign-in sheet to capture attendance for larger group meetings.
Remote
Load your presentation on the screen, and have your notes available and ready to start. If you're showing videos or links on a browser, have them open and ready to show.
Have audience features such as chat, mute, and hand raising set up and ready to use.
Capture the attendance count and names before you start the meeting. You'll want to try and get a second snapshot at the end, if possible, to account for people who joined part way through.
Begin recording just before starting the presentation, assuming you want to distribute or review the content after.
Then take a deep breath, focus on your audience, and start your presentation.
Within a week after the seminar: debrief
Once the presentation is over, what's left to do? Aside from breaking down equipment and gathering your belongings, there isn't much. Send a follow-up message to attendees thanking them for their time, and include your contact information, the presentation, and any associated materials. It's also a good time to offer a teaser for the future value you can provide or the next meeting you intend to host—you could even ask for their input on your next topic.
Knowing how to lead an effective meeting, whether in person or remote, can help you grow your business and promote your value. These meetings are your chance to build relationships, prove your expertise, and get people engaged in their financial futures and the benefits available to them. Provide clarity on the topics and purpose of the meeting, your desired outcomes, and which actions you want your audience to take. If everyone walks away feeling it was a good use of their time, it was successful and effective.
The content of this document is for general information only and is believed to be accurate and reliable as of the posting date, but may be subject to change. It is not intended to provide investment, tax, plan design, or legal advice (unless otherwise indicated). 

MGTS-P 45601-GE 10/21-45601                                                  MGR1019211876210