Not what we expected—a chance to help reduce financial stress
We recently took a look at stress, finances, and well-being in our eighth annual survey, and it seems the pandemic has had a complicated effect on American workers and their finances. But one finding is loud and clear—people want help making financial decisions, and they want help from their employers, financial professionals, and their retirement plan providers.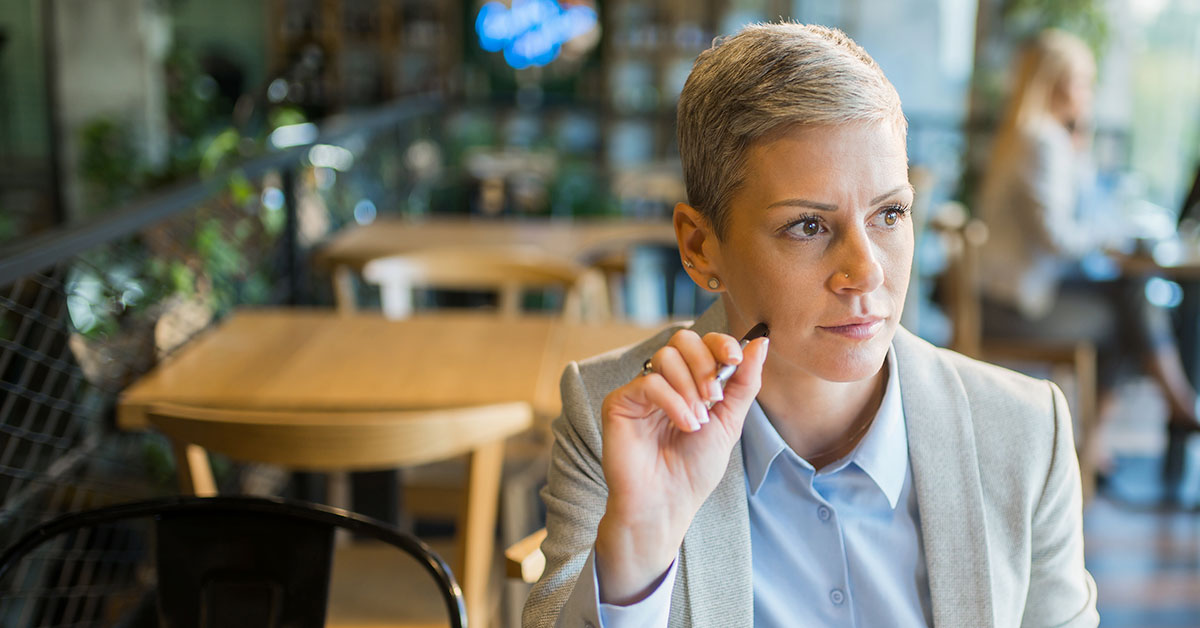 People are feeling stress and financial well-being at the same time
Every year, we survey our retirement plan participants to learn the causes of financial stress and their impact on retirement savings. We use this data to develop solutions that target the barriers that keep people from saving for retirement. This survey has become especially valuable the last two years as a means of checking in and finding out how participant stress and finances are being affected by the pandemic. 

What we discovered this year was a bit surprising at first glance. Stress is still an issue for three out of four workers, and many say their stress has increased in the pandemic—we expected that. But in some areas, they're less worried this year than they were during the first year of the pandemic, or even in 2019, which we didn't expect. They're less likely to worry about paying their bills or about their finances in general compared with last year, and they're more likely to rate their financial situation as good or excellent and fairly hopeful for the future. And they know what type of help they need: 82% of workers would like to be more confident making financial decisions, and 89% say it's important for employers to offer financial wellness programs. 

Although these results may seem contradictory, they provide us with a very helpful perspective. Keep in mind that many office workers are still working from home, saving on commuting-related expenses, and most people have cut back on travel and entertainment expenses. This has given many the chance to not only get engaged in their finances but to improve them. Our survey shows that participants are getting their finances in order. 

More people are ahead or on track for retirement now than before the pandemic
Fewer people say debt is a problem, from 58% in 2018 to 53% in 2021
More than two-thirds of workers don't have a problem making their debt payments
Uncertainty has led to difficulty making financial decisions 

Now, think of all the decisions we've all had to make—masking, vaccinating, homeschooling, visiting with loved ones—we're all pretty tired of having to make difficult decisions. And we've learned how vulnerable we are to an external force such as a pandemic. When you add to that illness and loss, duration, market volatility, and supply chain disruptions, of course people are feeling stressed, and they're looking for help making financial decisions.
A silver lining: workers are eager for help
The glimmer of opportunity we see in this year's results is that people are looking for help. Workers report that access to financial wellness programs increases their productivity and loyalty to their employer and reduces their financial stress. The increased engagement reported in the survey is mirrored by increased engagement rates with the tools we offer our retirement plan participants. Now that they're engaged, we're hopeful that by providing personalized financial wellness guidance, tools, and education, we can help them turn engagement into long-term financial well-being. 

A chance to improve financial well-being for the long term 

As a retirement plan provider, our plan for 2022 is to continue to help our business partners—financial professionals, TPAs, plan consultants, and plan sponsors—and our participants navigate the continued uncertainty. Retirement planning is a long-term endeavor that's subject to legislative changes, market forces, and, yes, pandemics. We found a silver lining in this year's survey results—increased engagement—and we plan to seize the opportunity by working with our business partners and developing new resources to help participants turn their short-term engagement into long-term financial well-being. 
To find out how you can help improve your participants' financial well-being, please download the full results of our survey.

In August 2021, John Hancock commissioned our eighth annual financial stress survey with the respected research firm Greenwald & Associates. An online survey of 1,162 workers was conducted between 8/4/21 and 9/3/21 to learn more about individual stress levels, their causes and effects, and strategies for relief.

This information is general in nature and is not intended to constitute legal or investment advice. This report presents the results of research conducted by Greenwald & Associates on behalf of John Hancock. Greenwald & Associates and John Hancock are not affiliated, and neither is responsible for the liabilities of the other.


The objectives of this study were to (i) quantify the financial situation and level of financial stress of John Hancock plan participants and plan participants outside of John Hancock; (ii) determine the key triggers of financial stress; (iii) understand the extent to which actions, including actual financial behavior and planning activity, ameliorate stress; and (iv) assess retirement preparation and readiness. It was an online survey with an average length of approximately 19 minutes per respondent. All statistical testing is done at 0.95 and 0.99 significance levels. The maximum margin of sampling error at the 95% confidence level is ± 4.1%. Percentages in the tables and charts may not total to 100 due to rounding and/or missing categories.


The content of this document is for general information only and is believed to be accurate and reliable as of the posting date, but may be subject to change. It is not intended to provide investment, tax, plan design, or legal advice (unless otherwise indicated). Please consult your own independent advisor as to any investment, tax, or legal statements made.

 

MGR0106221975619