Financial wellness programs can help increase employee loyalty and reduce stress
Even before 2020 became a four-letter word, financial stress was on the rise among Americans—and the pandemic has made it worse. Employers have responded over the last few years by expanding existing wellness programs to include financial wellness. In our latest financial stress survey, we learned how employees feel about the programs (they appreciate them) and which types of help they'd like from their employers.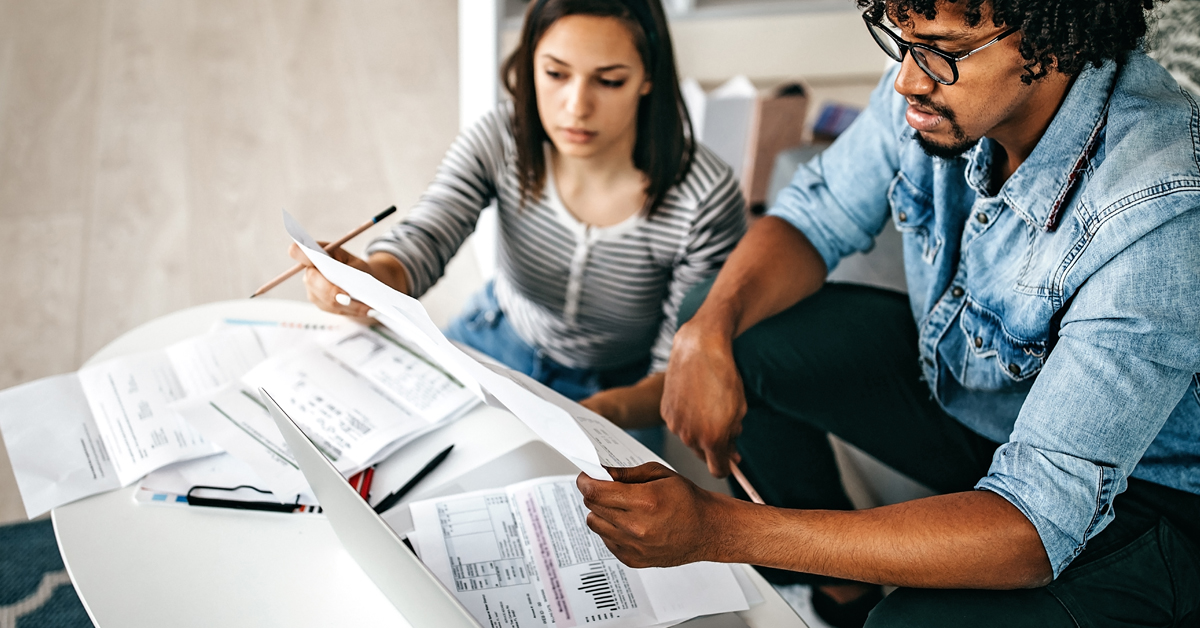 Why financial wellness programs continue to grow
Financial wellness programs—which offer financial education, tools, and support beyond just a retirement plan—are becoming the norm more than the exception among U.S. employers.  The number of companies offering financial wellness doubled between 2015 and 2019, to 53%. In 2020, only 11% of employers had no intention of creating a financial wellness strategy.1
There are several reasons for this expansion:
The shift among retirement programs, from defined benefit plans to defined contribution plans, dropped the burden to save on American workers without addressing the financial literacy and financial situation needed to save enough for retirement. 
Improvements in technology, from robo advice to online education and personalized tools, lowered the barriers to offering help with financial literacy and personal financial management.
Employee benefit programs had already expanded, from narrowly defining health coverage to including mind and body wellness. 
Financial stress comes at a cost to employers—more than $2,000 per year, per employee, in lost productivity2—making it a financial issue, not just a human resource issue.
They work. 
Employees appreciate the help with their financial stress
In our seventh annual financial stress survey,2 we dug deep into financial wellness to learn how employees feel about the programs and which types of help they're looking for. And for employers that either offer a program or are considering it, the news is encouraging:
86% of workers think it's important for their employer to offer a financial wellness program.
69% say a financial wellness program helps to reduce their financial stress.
60% say it makes them more likely to recommend their employer to a friend.
59% say it increases their loyalty to their employer.
54% say it increases their productivity.
The other good news is that people aren't looking for complex help—at least to start with. Workers identified the actions they know they need to take to reduce their financial stress: 
Setting aside enough money to cover basic expenses in retirement 
Paying down debt
Setting aside enough money in an emergency savings account
Setting financial goals
Making a budget
As a result, people are looking to their employer to offer help with the basics: 
Recommendations on Social Security strategies
The ability to assess your financial wellness and see if any gaps exist
Higher education savings tools
Help with managing a budget and tracking spending 
Workers also want personalized advice
Workers are looking for help that's relevant to where they are in their lives. The types of advice they're looking for, however, vary by age group, underscoring the importance of personalized advice:
| | | | |
| --- | --- | --- | --- |
|   | Age <36 | Age 36-50 | Age 51+ |
| #1 | Investing | Retirement planning | Retirement planning |
| #2 | Retirement planning | Investing | Investing |
| #3 | Debt reduction/ consolidation | Long-term care insurance | Long-term care insurance |
| #4 | Saving for a child's education | Debt reduction/ consolidation | Medical insurance |
| #5 | Student loans | Saving for a child's education | Debt reduction/ consolidation |
Participants are clear on the types of help they want
Once again, the results of our annual survey provide retirement plan sponsors, financial professionals, and recordkeepers with a road map to how we can help people save more for retirement. Even before the pandemic, many workers were struggling to balance all their financial priorities, with retirement being a low priority when they were allocating their paychecks—even though it's always a top worry. With a clear view to the types of education, tools, and advice participants are looking for, we can work together to help improve overall financial wellness. 
Learn more about financial stress and the ways that recordkeepers, plan sponsors, and financial professionals can help by downloading our 2020 financial stress survey white paper here.  
1 "2020 Hot Topics in Retirement and Financial Wellbeing," Alight Solutions, 2020. 2 In July 2020, John Hancock sponsored our seventh annual financial stress survey. Working with the respected research firm Greenwald & Associates, we surveyed 589 workers to learn more about individual stress levels, their causes and impacts, and strategies for relief. 3 "Employers Offering Financial Wellness Programs Double in Recent Years," Business Wire, Inc., September 19, 2019.
John Hancock's seventh annual financial stress survey, John Hancock, Greenwald & Associates, July 2020. This information is general in nature and is not intended to constitute legal or investment advice. Greenwald & Associates and John Hancock are not affiliated, and neither is responsible for the liabilities of the other. This report presents the results of research conducted by Greenwald & Associates on behalf of John Hancock. The objectives of this study were to (1) quantify the financial situation and level of financial stress of John Hancock plan participants; (2) determine the key triggers of financial stress; (3) understand the extent to which actions, including actual financial behavior and planning activity, ameliorate stress; and (4) assess retirement preparation and readiness. This was an online survey of 589 John Hancock plan participants. The survey was conducted from 7/28/20 through 8/14/20, with an average survey length of approximately 19 minutes per respondent. Respondents were located from a list of eligible plan participants provided by John Hancock. All statistical testing is done at 0.95 and 0.99 significance levels. The maximum margin of sampling error at the 95% confidence level is ±4.1%.

John Hancock and Greenwald & Associates are not affiliated, and neither is responsible for the liabilities of the other.

The content of this document is for general information only and is believed to be accurate and reliable as of the posting date, but may be subject to change. It is not intended to provide investment, tax, plan design, or legal advice (unless otherwise indicated). Please consult your own independent advisor as to any investment, tax, or legal statements made herein.


MGR0121211472432