Financial stress during the pandemic—yes, it's gone up
For seven years, we've been surveying and tracking the financial stress of our retirement plan participants, recognizing the impact that overall finances have on retirement savings. The COVID-19 pandemic is now changing our lives and stressing personal finances in ways we haven't seen before. It's more important than ever to understand how people are feeling and how we—and our partners in providing retirement plans—can help them improve their finances and save for retirement.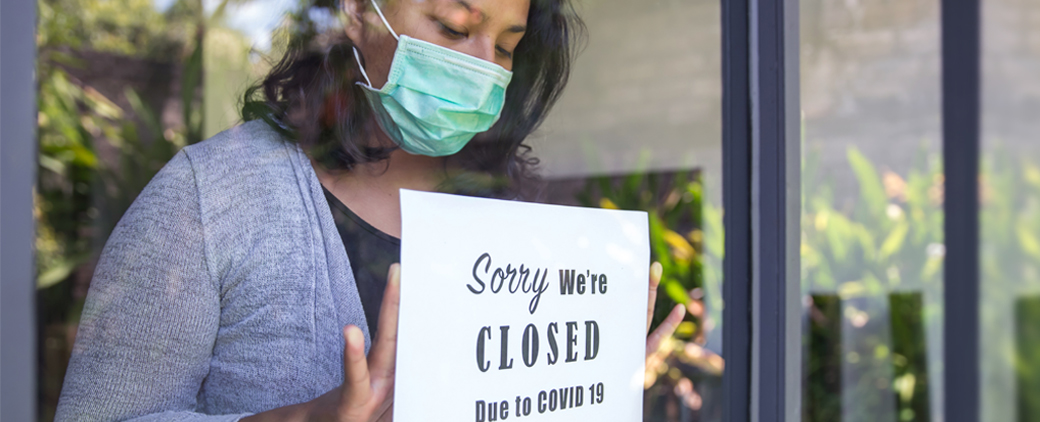 The pandemic has increased financial stress
Since the start of the pandemic, Americans have witnessed a roller coaster of economic indicators: wild swings in the stock market, record-setting unemployment, empty storefronts, and boarded up restaurants. Even for workers lucky enough to keep their jobs, all the uncertainty has taken its toll. 
Before the pandemic, 39% of participants reported feeling financially stressed; during the pandemic, that's increased to 62%. Within those numbers, those feeling extreme financial stress more than tripled, from 8% to 26%. 
Although one-third of participants rate their financial situation as fair or poor, almost two-thirds worry about having financial difficulties. And more than one-third have dipped into their emergency savings or increased their credit card balances since the beginning of the pandemic. 
Why are people concerned about their financial situation?
79%

worry about current economic conditions

 

74%

worry about not having enough retirement savings


 

57%

worry about not having enough emergency savings

55%

worry about their job security
Unfortunately, these concerns extend into the future, with two-thirds of participants expecting their financial situation to either get worse or stay the same over the next year.
Participants are focusing on financial wellness
This year's survey indicates that the pressure and uncertainty of the COVID-19 crisis have caused workers to prioritize financial wellness. Participants are also looking for guidance and advice, for both short- and long-term financial planning, and are open to financial wellness programs from their employer.
Almost half of workers recognize that the actions they can take—paying down debt, buying a guaranteed lifetime income product, and saving for retirement—can reduce their financial stress. Four in ten say that setting financial goals and one-third say that having a budget can also greatly reduce stress. And they're monitoring their savings, with two-thirds saying they check in on their retirement plans at least once per quarter, including roughly four in ten who visit their plans once per month.
There's an opportunity for employers to stand out
Participants are looking for help, with more than two-thirds saying that an employer-sponsored financial wellness program would help reduce their financial stress. Financial wellness is good for employers, too—60% of workers say these programs increase their loyalty to their employer, and the same number say it makes them more likely to recommend their employer to others. 
Workers are looking for help with the basics, such as retirement planning, saving for emergencies, and saving for their kids' college education. But as they reach out for help, participants expect guidance to be personalized to their needs. Most said that projections of their estimated income and expenses in retirement would motivate them to prepare for retirement. Nearly three-quarters reported that they'd like advice on retirement planning, up from two-thirds of respondents in 2019. And a growing number would also like investment advice—63% in 2020, compared with 50% in 2019. 
You can learn more about financial stress, as well as the ways that recordkeepers, plan sponsors, and financial professionals can help, by downloading the 2020 financial stress survey white paper here.  
In July 2020, John Hancock sponsored our seventh annual financial stress survey. Working with the respected research firm Greenwald & Associates, we surveyed more than 500 workers to learn more about individual stress levels, their causes and impacts, and strategies for relief.

This information is general in nature and is not intended to constitute legal or investment advice. Greenwald & Associates and John Hancock are not affiliated, and neither is responsible for the liabilities of the other. This report presents the results of research conducted by Greenwald & Associates on behalf of John Hancock. The objectives of this study were to (1) quantify the financial situation and level of financial stress of John Hancock plan participants; (2) determine the key triggers of financial stress; (3) understand the extent to which actions, including actual financial behavior and planning activity, ameliorate stress; and (4) assess retirement preparation and readiness. This was was online survey of 500 John Hancock plan participants. The survey was conducted from 7/28/20 through 8/14/20, with an average survey length of approximately 19 minutes per respondent. Respondents were located from a list of eligible plan participants provided by John Hancock. All statistical testing is done at 0.95 and 0.99 significance levels. The maximum margin of sampling error at the 95% confidence level is ±4.1%.

 

MGTS-P43540-GE 11/20 43540                       MGR1030201387485