How does investing work? The basics
You'd like to start investing, but you're not quite sure how to get started. Although investing uses a lot of fancy terms, the basic concepts are simple once you break them down. Let's go through some of the essentials, so you can feel better about getting started in the world of investing.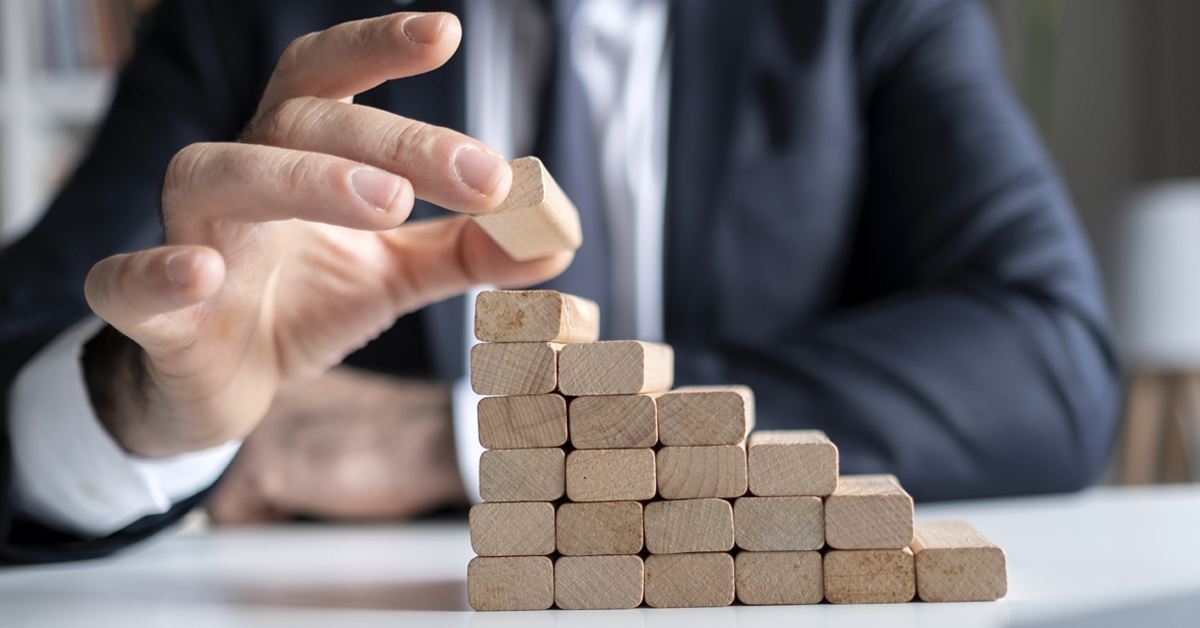 What's investing?
When you receive your paycheck, you can essentially do two things with your money: spend it or save it. Investing takes the save it option one step further—you put the money in something that offers the potential to grow in value over time. The goal is to grow your money to help you achieve your financial goals, such as a down payment for a house or for retirement.
Saving versus investing—What's the difference?
Not spending money today, so that you have money available in the future—that's what saving and investing have in common. That's also where their definitions start to go in different directions. 
Saving
You probably use a savings account at a bank to store your savings. If you earn any interest, it's likely a very small amount, probably around 0.05%. That means $10,000 in savings would earn you $5 after one year. You might not earn much from it, but your money is safe—the federal government insures your money up to $250,000 at most banks. Not only is it safe from being lost or stolen, it's safe from drastic fluctuations in value. A dollar in a savings account will continue to be worth a dollar, not $0.95 or $1.06. It's also easy to access—just go to a bank or ATM and you can withdraw your money in cash.
Investing
When you invest, you're using your cash to buy an investment—a stock, a bond, real estate, gold, and so on. To do so, you'd work with an intermediary, such as a broker, who will take your dollars and give you an investment in return. This added step of working with a broker to turn your cash into an investment makes investments less accessible than just going to an ATM.
Unlike savings that don't change in value, your investments' worth can vary widely and regularly. With greater risk can come greater reward, but that's not a guarantee. The longer you can leave your money invested, the greater your chance of earning positive returns on your investments.
A quick comparison
| | | |
| --- | --- | --- |
|   | Saving | Investing |
| Where your money goes | Bank account, such as a savings account | Investment account, such as a brokerage account |
| Timeframe | Short term | Medium to longer term |
| Risk level | Low | Low to high |
| Accessibility | Easy | Moderate to high |
| Rate of return | Minimal interest rate | Varies based on the investment |
| How the money is invested | Cash or cash equivalents | Stocks, bonds, mutual funds, commodities, and so on |
| Primary objective | No loss of value, safety, or accessibility | Maximize growth potential, generate income |
What are some common investment options?
There are many kinds of investments to choose from, but here are some more common ones:
Stocks—When you buy a company's stock, you're buying a small ownership stake of the business. If the company performs well, the value of the stock will increase, but if it performs poorly, the stock price will fall.
Bonds—Bonds are essentially loans with a lender and a borrower. If you buy a bond, you're the lender—you lend money to the company or government selling the bond. In return, the bond seller, or the borrower, will provide periodic interest payments, called coupons, along with a lump sum when the bond reaches maturity.
Mutual funds and ETFs—These financial products are professionally managed funds made up of many underlying investments. They all have a specific strategy they follow; for example, an international stock fund would likely be a mutual fund that invests in the stock of hundreds of non-U.S. companies. Mutual funds and exchange-traded funds (ETFs) are common investment options for retirement plans.
How can your investments help make you money?
Most investments can increase your wealth in at least one of two ways: by generating income or by growing in value.
Generating income
Depending on the investment, you may receive periodic payments for owning it. 
Bonds typically make coupon payments twice per year
Some stocks pay dividends to shareholders—a small payment from the company's profits for each share you own
Real estate can generate rental income
Certificates of deposit pay interest income
Growing in value
Most investments have a market price that you can buy or sell at. If you buy an investment for $100 and can sell it for $105, it's increased in value by $5. The price can decrease, too, so investments can lose value if they're worth less when you sell them than when you paid for them. If you make money when you sell your investment, you'll be taxed on the amount you gained. If you lose money, you can decrease your taxable income by the amount you lose (up to certain limits).
A common expression is buy low, sell high, meaning you want to sell something for a higher price than you bought it. For stocks that don't pay dividends, this increase in value is the only option for earning money on your investment.
Are you ready to start investing?
The world of investing is wide, but don't let that overwhelm you. Investing can help you achieve your financial goals and has many advantages over simply saving, especially when you invest over a long period of time. Be sure you understand what you're buying and how it can change in value over time. Know how much risk you're willing to accept, so you don't find yourself in an uncomfortable position if your investments fluctuate in value. And if you're still unsure about investing on your own, consider speaking with a financial professional to get another opinion. Financial professionals can also shed light on tax repercussions and how to diversify your investments to spread risk and share other strategies to build your investment portfolio over time.
For complete information about a particular investment option, please read the fund prospectus. You should carefully consider the objectives, risks, charges and expenses before investing. The prospectus contains this and other important information about the investment option and investment company. Please read the prospectus carefully before you invest or send money. Prospectus may only be available in English.

All investing involves risk including loss of principal. There is no guarantee that any investment strategy will achieve its objectives. Past performance is not a guarantee of future results.

This content is for general information only and is believed to be accurate and reliable as of the posting date but may be subject to change. It is not intended to provide investment, tax, plan design, or legal advice (unless otherwise indicated). Please consult your own independent advisor as to any investment, tax, or legal statements made herein.

MGTS-P46180-GE 1/22 46180                                             MGR0117221980926