What's a defined contribution plan and how to choose one
A defined contribution (DC) plan is a type of retirement plan that can be provided by an employer for its employees. It enables participants in the plan to make their own contributions or receive employer contributions on a tax-deferred basis. Both large and small businesses—even a one-person shop—can sponsor a DC plan, and there are several plan types to choose from. Deciding which is suitable for your business starts with learning how DC plans work and the differences among the various types.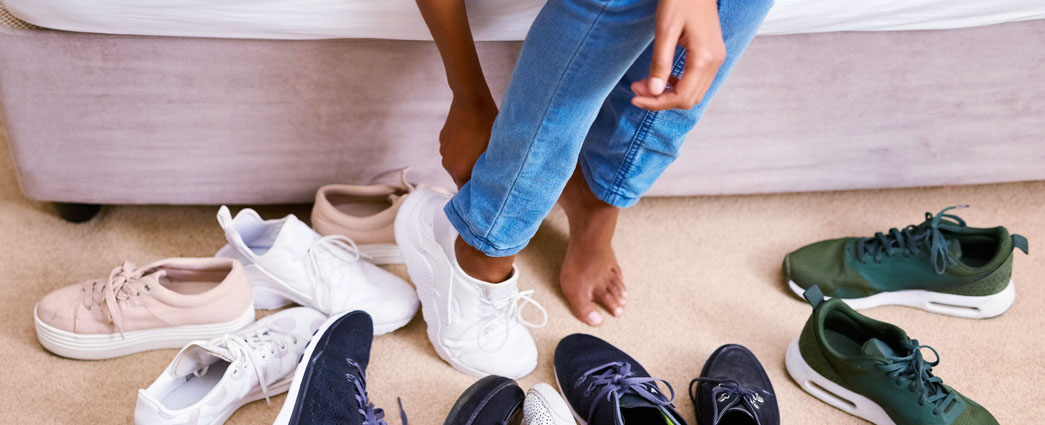 How DC plans work
With a DC plan, money is contributed to an employee (plan participant) account and invested in one of the investments offered by the plan. The contributions, plus any investment earnings, are available to the participant in retirement or, in some cases, while in service with the employer. The participant generally controls how much money they contribute, how they invest, and how they take it out. You—as the plan sponsor—generally control how much, if anything, your business contributes to participant accounts. These plans are called defined contribution because contributions are specified (defined). 
ERISA and DC plans
Certain employer-sponsored DC plans are qualified, meaning the plan qualifies for special tax treatment under Section 401(a) of the Internal Revenue Code. In addition, they're covered by the Employee Retirement Income Security Act of 1974 (ERISA), which is a federal law that protects employee retirement benefits by imposing reporting, disclosure, and legal (fiduciary) requirements. Under ERISA, you have a legal duty to manage an ERISA-covered DC plan prudently and for the exclusive benefit of its participants. In exchange, qualified DC plans have the following tax benefits for both your business and your employees:
Contributions are tax deductible for your business and for participants (up to limits in both cases), and
Participants aren't taxed on investment gains until retirement.
The rise of DC plans
DC plans have come to dominate the American retirement landscape, overtaking the traditional pension plan, which is a defined benefit (DB) plan.
In 1980, there were about 148,000 DB plans and 341,000 DC plans. As of 2017, there were fewer than 47,000 DB plans and more than 662,000 DC plans.
Source: "Private Pension Plan Bulletin Historical Tables and Graphs 1975–2017," Employee Benefits Security Administration, U.S. Department of Labor,
dol.gov/sites/dolgov/files/ebsa/researchers/statistics/retirement-bulletins/private-pension-plan-bulletin-historical-tables-and-graphs.pdf, September 2019.
Getting to know IRA-based and ERISA-covered DC plans
Although all qualified DC plans are subject to ERISA guidelines, IRA-based plans aren't required to follow all of its rules. So, DC plans fall into two main categories: IRA-based plans and ERISA-covered plans.
ERISA-covered plans
ERISA-covered plans are protected by federal law, and, thus, carry reporting and legal responsibilities. You can customize an ERISA-covered plan by deciding which plan features and services to offer, and by selecting investments suited to your participants. But because you control plan features, ERISA-covered plans are subject to annual discrimination testing—this ensures that a plan doesn't discriminate in favor of highly compensated or key employees.
The four main categories of ERISA DC plans are profit-sharing, profit-sharing 401(k), safe harbor 401(k), and Savings Incentive Match Plan for Employees (SIMPLE) 401(k) plans—the last of which is exempt from nondiscrimination testing.
Profit-sharing plans consist of accounts controlled by employees, into which you make either optional (discretionary) or fixed contributions. Although employer contributions don't need to be mandatory, they need to be substantial and recurring. They must also be uniform or they'll be subject to IRS nondiscrimination testing. Employer contributions can't exceed the lesser of 25% of compensation or $57,000 in 2020.
A 401(k) plan is a profit-sharing plan with an employee salary deferral component. A 401(k) permits employees to delay paying taxes on a portion of salary that they contribute to the plan. You can also allow Roth contributions, which along with associated earnings, are tax free if the participant meets certain conditions at withdrawal of the funds.
Generally, participants can access their contributions before retirement, as well as if they meet the conditions for a hardship withdrawal or if the plan offers loans. Contributions are limited to $57,000 from all sources, and employee contributions are limited to $19,500—plus an additional $6,500 catch-up for participants age 50 or older in 2020.
A safe harbor 401(k) works like a traditional profit-sharing 401(k), although it may not have a profit-sharing component. But it's exempt from IRS nondiscrimination testing requirements, as long as you make a mandatory employer contribution according to one of the two following formulas, generally with immediate vesting:
An annual employer match contribution of at least 100% on the first 3% of compensation, plus 50% on deferrals between 3% and 5%; or
A nonelective contribution of 3% of compensation across the board
Contributions are subject to the same limits that apply to profit-sharing 401(k) plans.
SIMPLE 401(k) plans combine some of the features of SIMPLE IRAs and profit-sharing 401(k) plans. They're exempt from nondiscrimination testing and allow for employee loans and withdrawals. But you must either make a matching contribution of up to 3% of eligible employees' pay or a nonelective contribution of 2%. And SIMPLE 401(k) salary deferrals are less generous than traditional 401(k) maximums, topping out at $13,500 in 2020, with a $3,000 catch-up. Total contributions are limited to the lesser of 25% of salary or $57,000.
IRA-based plans
An IRA is a tax-favored retirement account established and managed by an individual. IRA-based employer retirement plans are IRAs that employers can contribute to on behalf of their employees. They're easy to maintain because you have no administrative involvement—the accounts are handled by an IRA provider (usually a bank or financial institution), and the employee chooses their own investments. Since accounts are individually owned and controlled, IRS reporting and disclosure requirements are minimal, and IRS nondiscrimination testing isn't required.
There are two main types of IRA-based DC plans: the simplified employee pension, or SEP IRA, and the SIMPLE IRA.
SEP IRAs are funded with optional employer contributions only, and those contributions must vest (i.e., become the property of an employee) immediately. Employer contributions are limited to the lesser of 25% of compensation or $57,000 (in 2020), and they must be uniform.
SIMPLE IRAs are funded with both employer and employee contributions (the latter made according to a salary reduction agreement), and employer money is always 100% vested. If you offer a SIMPLE IRA, you can't offer any other retirement plans, and you must have no more than 100 employees. SIMPLE IRA employer contributions must follow one of two formulas:
A matching contribution of up to 3% of compensation, which isn't subject to any annual limit), or
A 2% nonelective contribution—which means independent of whether the employee contributes—for each eligible employee
Employee salary deferrals in a SIMPLE IRA are limited to $13,500, plus a $3,000 catch-up for employees age 50 or older. Total contributions are limited to the lesser of 25% of salary or $57,000.
Who's eligible for a DC plan?
Federal law generally sets ERISA-qualified DC plan eligibility requirements, although you have some flexibility. Typically, your ERISA plan can't exclude:
Anyone age 21 or older with at least one year of service, or
A part-time employee who worked at least 1,000 hours over a 12-month period, as defined in the plan document.
For administrative convenience, you can delay participation for up to six months after eligibility requirements are met or until the start of the next plan year, whichever comes first. And you can create different plans for union and nonunion groups.
SIMPLE IRAs must include employees who received at least $5,000 in compensation during any two preceding calendar years (consecutive or not), and who you expect will earn $5,000 in the current year. SEP IRAs must include any employee age 21 or older who worked for you in any three of the last five years and earned at least $600 in each of those years. 
Which DC plan is suitable for your small business?
Deciding which DC plan to offer depends on a few things—including how much flexibility you want it to have, how much time you can spend sponsoring a plan, the size of your company, and how much money you can contribute to the plan. You'll also need to decide how important helping your employees achieve retirement readiness is to you, as it will guide your plan choice, eligibility rules, and contribution rates. IRA-based plans are low maintenance, but inflexible. ERISA-qualified plans are available to companies of any size, and they can be customized and grow with your business. But ERISA-based plans carry additional responsibilities, and you have to be ready to handle these yourself—or get expert assistance. Consider consulting a benefits or financial professional to help you decide which plan is best for your employees and for your business.
The content of this document is for general information only and is believed to be accurate and reliable as of the posting date, but may be subject to change. It is not intended to provide investment, tax, plan design, or legal advice (unless otherwise indicated). Please consult your own independent advisor as to any investment, tax, or legal statements made herein.

 

MGTS-P43252-GE  09/20 43252   MGR0923201323062