Five things to do after receiving a college acceptance letter
Good news: The acceptance letters from the colleges your child has applied to are starting to come in (through email or snail mail). All the hard work your student accomplished has paid off and the pathway to college is right around the corner.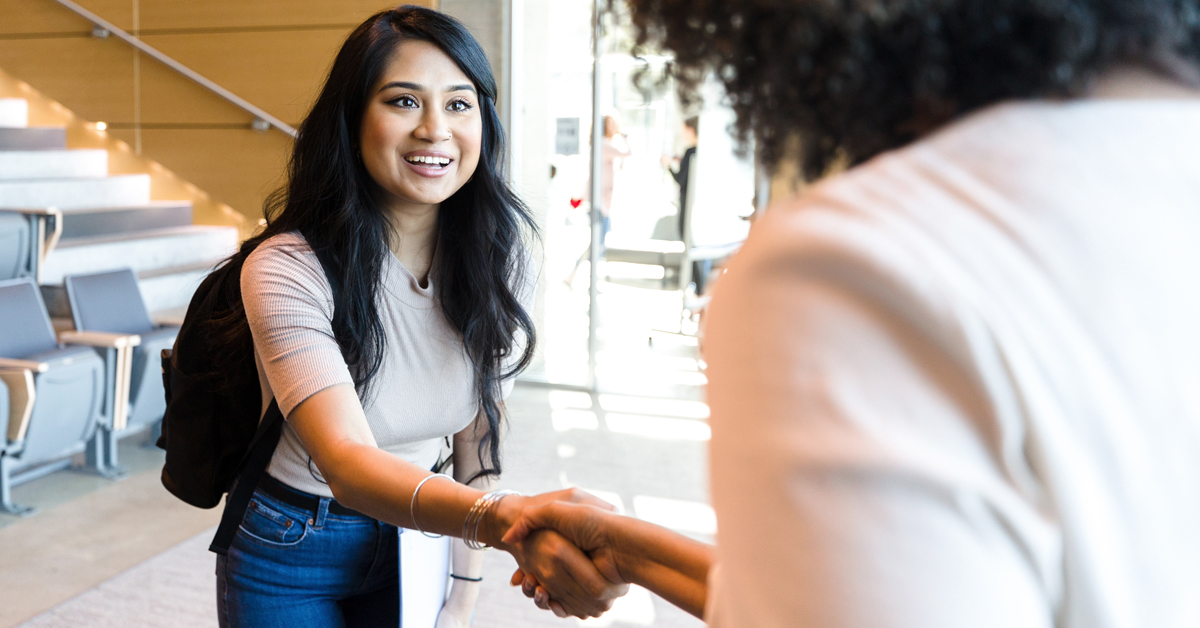 Still, there's a lot to do between now and when you drop your child off on campus for the first time. Here's a look at some of the key steps to take as your family makes the final decision.
1 Compare the financial aid packages
Put a spreadsheet together that itemizes all of the expenses and financial aid offers for each school. Then look at the true cost; namely, how much you and/or your child will have to pay to attend. Is the favorite school the most expensive? Can you afford it? If you don't think your child's first choice is offering enough aid, you can always ask for more, particularly if another school on the list has offered more assistance. 
2 Schedule final campus visits
If your child didn't have the opportunity to tour each campus before applying, now is the time to do so. Let each school know when you'll be visiting; they may have student mixers or other activities planned. It also may be a good idea to meet with a representative from the admissions office, as this will demonstrate your child's interest in the institution and could help you make a request for more aid. 
3 Make the decision
New enrollees typically have until May 1 to notify a college of their acceptance or rejection. Note that some schools have pushed this date out due to COVID-19 circumstances. Many colleges have a student portal that allows access to all of the pertinent information for the admissions process. Details can usually be found in the acceptance packet. Additionally, your child should inform the other schools that he or she has decided not to attend. This step is important to fellow students who are on waiting lists. 
4 Mark your calendars
There are a number of important deadlines to be aware of, including those for placement tests, housing applications, freshman orientation, roommate selection, financial aid documents, final transcript submission, student loans, and initial deposit. Posting a checklist where everyone can keep track of the key dates—perhaps in the kitchen—may be a good idea. 
5 Don't relax just yet
"Senioritis" can afflict even the most dedicated student; however, your child's admission is dependent on his or her final transcript. Don't let your child's grades slip. Be sure that your student stays on top of all classwork and activities right up until graduation. 
Before you make any decisions about your child and college, be sure to speak with your financial professional who can help you weigh the pros and cons of the financial options available, including 529 education savings plans.
This material does not constitute financial, tax, legal, or accounting advice, is for informational purposes only, and is not meant as investment advice. Please consult your tax or financial professional before making any decision.

John Hancock Investment Management Distributors, LLC is the principal underwriter and wholesale distribution broker-dealer for the John Hancock mutual funds, member FINRA, SIPC.


John Hancock Retirement Plan Services, LLC offers administrative or recordkeeping services to sponsors and administrators of retirement plans. John Hancock Trust Company LLC provides trust and custodial services to such plans. Group annuity contracts and recordkeeping agreements are issued by John Hancock Life Insurance Company (U.S.A.), Boston, MA (not licensed in New York), and John Hancock Life Insurance Company of New York, Valhalla, New York. Product features and availability may differ by state. Securities are offered through John Hancock Distributors LLC, member FINRA, SIPC.

MF2031827