Five factors to consider for relocating for retirement
There's no such thing as the ideal or even the average retirement. It all depends on how you want to enjoy your retirement years. You may decide that home is where your heart is and where you'll stay. But if you're thinking of moving, here's a checklist to consider before you pack up the house.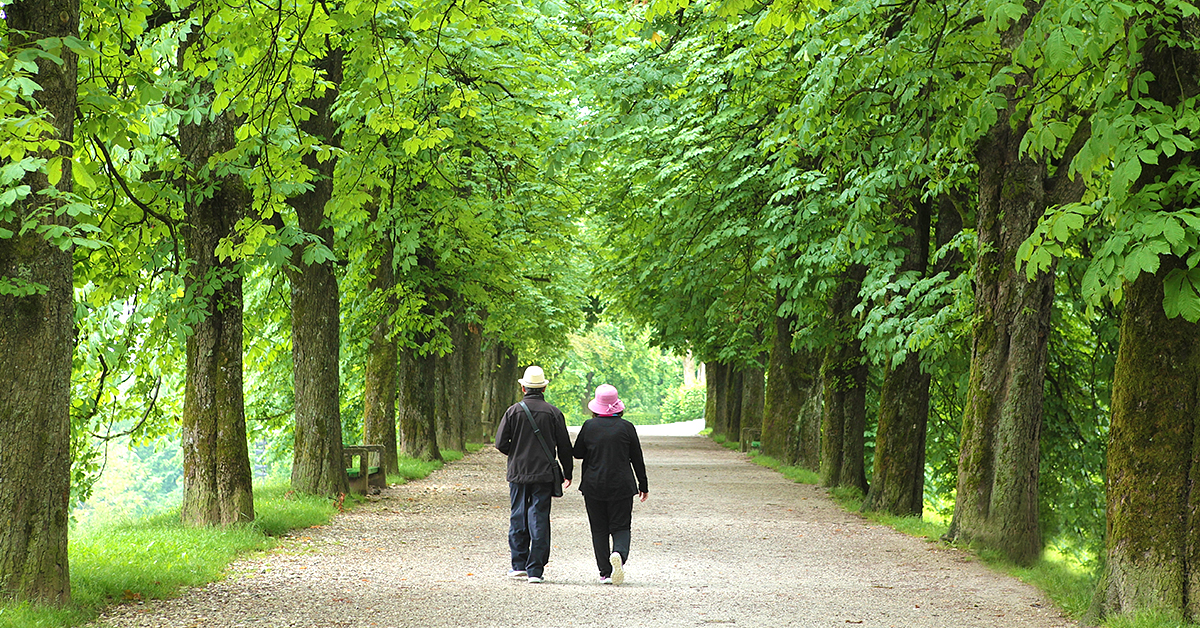 More years in retirement to do more living
Retirement is so much more than it used to be.
More years—Anyone who retires this year at age 66 is likely to have plenty of retirement years—the average 66-year-old man is expected to live to age 84½ and the average 66-year-old woman to age 87. That includes plenty of healthy years—as 80.9% of people age 65–74 say their health is good to excellent, and 73.3% of people over age 75 say the same.
More active—The 2022 Boston Marathon included 2,577 runners in their 60s, 383 in their 70s, and 11 in their 80s. A 75-year-old cancer survivor was the first black woman to reach the North Pole.1 A 79-year-old woman became the oldest person to drive a Formula 1 car.2
More fun—An 80-year-old male fashion model still walks the runway3 and a 90-year-old woman still rides her Harley-Davidson motorcycle and plans a cross country trip when she's 100.4
More mobile—More than 1.4 million Americans over age 65 moved in 2020.5 And more than half a million people receive Social Security payments outside the U.S.
Five factors to help you decide whether to relocate for retirement

As you put together your checklist of things to consider before relocating in retirement, you may need to give these five facts of life a new look as you age.
1 Climate
For years, it's been popular for retirees to move to warmer climates, such as Florida and Arizona—more sunshine, more opportunities to do things outside, less risk of slipping on the ice, and less shoveling. But as we're living more active lives in retirement, maybe a move to the mountains is more your style, for hiking in the summer and skiing in the winter.
The top 10 states that people over 55 relocated to in 2021 offer a variety of climates:
Arizona
Delaware
Florida
Idaho
Maine
Mississippi
New Mexico
Nevada
South Carolina
Wyoming
If you're thinking about moving, check out the National Oceanic and Atmospheric Administration6 website to research daily and seasonal weather in different cities.
2 Quality of healthcare
Yes, we're living longer, healthier lives. But still, the older we get, the more health issues we're likely to experience. So, you'll want to look into the availability and quality of healthcare where you plan to retire. How far is the nearest clinic? The nearest hospital? If you have a health condition, are there specialists in the area? Do the healthcare facilities accept Medicare? The Medicare website can help you research hospitals, nursing homes, and doctors to make sure you have choices where you plan to retire.
3 Living expenses
Even when we're not living through a time of rising inflation, the cost of living varies greatly from state to state and city to city. And each city or town will have its own mix of expenses: housing, food, healthcare, transportation, and entertainment. In some places, housing costs might be low, but healthcare costs are high—and others might have high taxes but cheap public transportation. There are lots of cost-of-living calculators online, and some will let you compare different cities. Make sure you know how much more or less you'd be spending on critical expenses before you decide to move.
4 Taxes
Consider the state income taxes where you live now and where you're thinking of living in retirement, as well as state sales, excise, property, and other taxes. Of course, there are plenty of other expenses to consider, but it's important to know whether moving would increase or decrease the amount you pay in state taxes.
5 Availability of public services
As you get older, you may be interested in using public services you haven't really thought about before. Public transportation is important—if you can't drive, will you be able to visit friends, go out to eat, and get to doctors' appointments without breaking the bank using taxis?
How about other services? Is there a community center where you can gather with a book club or to play cards? If you were unable to leave your home for some reason, are there programs like Meals on Wheels to deliver food or organizations like AmeriCorps, Senior Companion Program to keep you company?
When you were raising your family, you probably checked out the school system before buying a house. Now it's time to make sure the public services you'll need are available before you move.
Where should you live in retirement?
Warm weather, local ski slopes, beach access, city restaurants, proximity to family, access to airports—there are as many reasons to move (or stay put) as there are retirees. Whether you decide to move or not, you'll want to be sure you're happy with the combination of these five factors, among others, you have as you prepare to live—and enjoy—more of what life has to offer in your retirement years.
1 "Senior Accomplishments That Will Inspire You," Amada Senior Care, amadaseniorcare.com, November 2022. 2 "79 year-old rally driver, Rosemary Smith, becomes the oldest person to drive a Renault sport formula one™ team car," Shelbourne Motors, shelbournemotors.com, November 2022. 3 "The Secrets of the 80-Year-Old Chinese Runway Model," by Michael Paterniti, GQ.com, 3/28/17. 4 "She Rode Her First Motorcycle In 1941. 74 Years Later, This 90-Year-Old Lives On As An Inspiration For All Riders," by Deepu Madhavan, indiatimes.com, 10/27/15. 5 Table 2. General Mobility of Persons 16 Years and Over, by Labor Force Status, Sex, Age, Race and Hispanic Origin, and Region: 2020 to 2021, census.gov, 2022. 6 These websites are provided for informational purposes only and are not endorsed or sponsored by John Hancock. Their inclusion here shall not, in any manner, be construed as an endorsement of such websites or their products, services, or statements.
The content of this document is for general information only and is believed to be accurate and reliable as of the posting date, but may be subject to change. It is not intended to provide investment, tax, plan design, or legal advice (unless otherwise indicated). Please consult your own independent advisor as to any investment, tax, or legal statements made.

MGS -P366051 01/23 366051


MGR1122222528533