Renting versus buying a home
Is it better to rent or buy a home? Like many financial decisions, there's no one-size-fits-all answer. The best choice for you depends on many factors, including your financial circumstances, the current economic environment, and your lifestyle.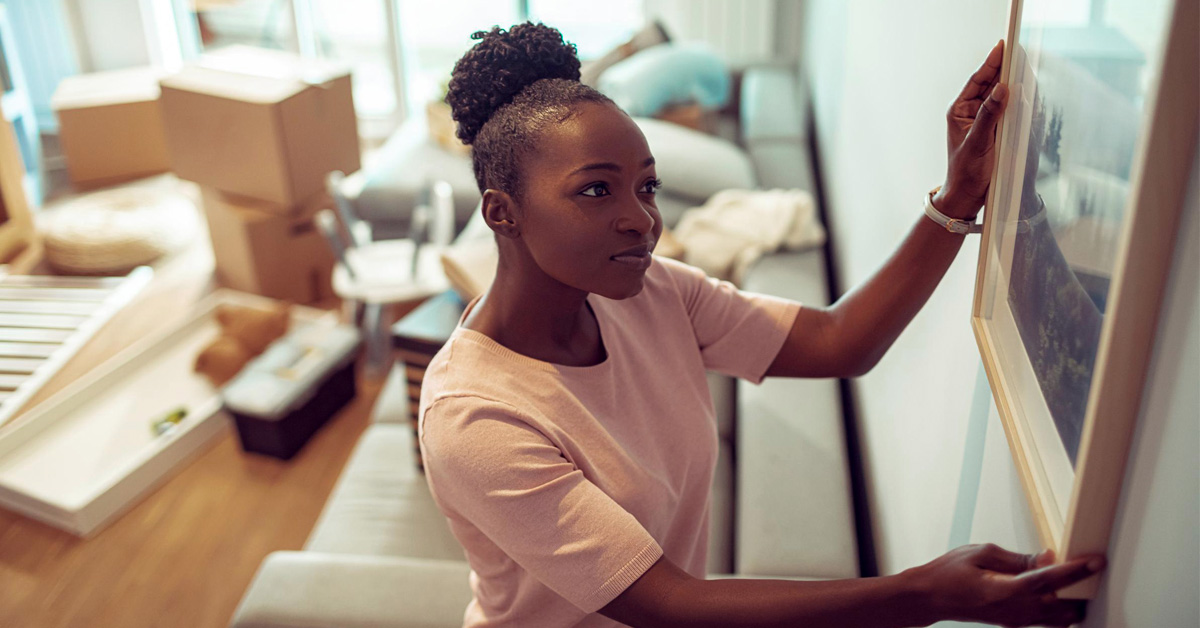 What costs should you consider? 
Purchasing a home is a big investment that can affect the timelines for your other financial goals. It also comes with a bunch of costs and terms you may not be familiar with. Here's what you need to know about the costs and other considerations that go into being a homeowner.
Current debt level—Do you have student loans? Credit card debt? A car loan? Your debt-to-income ratio—the amount of your gross monthly income that goes toward your monthly debt payments—is one of the first things you should look at when deciding between renting and buying. As a best practice, the ratio should be below 36%.1 If it's higher than that, it may make more sense to rent and focus on paying down your existing debt instead of taking on more.   
Mortgage—Consider prequalifying for a mortgage before you begin house hunting. Prequalification can give you a sense of the price range that you should consider and an estimated monthly mortgage payment for that range. You can then plug the estimate into your budget to see the potential effect on your cash flow (income minus expenses). You don't want your dream home to make you house poor. If you don't want to reach out to a lender just yet, consider using one of the many "home buying" calculators that are available online.  

Down payment—Each mortgage lender sets its own down payment requirements, which is the amount you have to pay up front at the time of the sale. The figure can typically range from 0% to 20% of the purchase price, so you'll want to shop around to find the terms that are best for you. A larger down payment usually means a lower interest rate for your mortgage and reduces the amount you'll need to borrow.
Property taxes—Renters don't have to worry about property taxes unlike most homeowners. How much you have to pay varies based on your home's assessment and location. It's important to research the taxes for your desired neighborhood and the surrounding area. You may be able to save thousands of dollars by choosing a home near your preferred location instead of directly in it. For example, the property taxes for a three-bedroom home in a city are generally higher than comparable homes in the surrounding suburbs.
Maintenance—Upkeep is one of the costs that often gets overlooked amid the excitement of buying a home. But it's a cost that can quickly add up when you factor in lawncare, home repairs, broken appliances, and the fees for hiring someone to do the work. If there's no room in your budget for these expenses or you simply don't want to deal with these things, renting versus buying a home may be the better choice. You could also consider purchasing a condominium or townhome to help lower your maintenance costs. The homeowner's association will typically handle the upkeep of the exterior of the house, including the lawn.  
Insurance—Whether you rent or buy a home, you'll want to purchase insurance to help you replace personal items lost due to theft, fire, or natural disaster. Renter's insurance is generally less expensive than homeowners insurance.
Other expenses—You'll also want to consider the cost of utilities and any homeowner's association fees.  
Opportunity costs—Any money you put toward buying and maintaining a home means less money for other goals such as a vacation, a new car, or retirement. Are you willing to put these goals on hold or extend the timeframe for attaining them? If the answer is no, renting may be a better option for you. It doesn't mean you have to rent forever, unless you want to. You might rent for a few years to help balance saving for a house with the savings you need for your other goals.       
Is now the right time to buy a home?

Interest rates and housing demand in your preferred neighborhood can influence your decision to rent or buy a home. Rising rates make it more expensive to borrow money. High housing demand tends to push prices up. Lower rates and low demand can have the opposite effect, which can help you make the most of the money you've saved. As part of your decision-making process, consider contacting a local realtor or financial professional to get insight about the housing market in your area.  
Do the potential financial benefits of home ownership appeal to you? 

Home ownership provides the opportunity to build equity, which is calculated as the market value of your house minus your outstanding mortgage. This equity can be a source of financing for other expenses, should the need arise. Of course, there's no guarantee that the house you purchase will increase in value. Renters don't build equity because they're not property owners.
Additionally, you may be able to deduct your mortgage interest and property taxes if you itemize your deductions. For any given tax year, you'll probably only deduct these expenses if your total itemized deductions exceed the standard deduction.

Is one option better suited for your personal preferences?

The place you call home should suit your lifestyle; otherwise, you could end up regretting your decision. We've already discussed the maintenance that comes with home ownership. Mowing a lawn is appealing to some people and not others. What about decorating? Do you want to put your own stamp on your home? Property managers often restrict the changes renters can make. Do you want to be able to relocate quickly? That's harder to do if you own a home, whereas most leases are only 12 months.    
Renting versus buying pros and cons

Your decision will ultimately depend on which option you feel best aligns with your finances and lifestyle, and which advantages outweigh the disadvantages in your eyes. Only you know which factors are dealbreakers and will tip the scales one direction or the other. 
Renting a home

 

Potential pro

Potential con

Less stringent credit requirements

X

 

Cost of some utilities may be included in rent

X

 

No equity in property

 

X

No property taxes

X

 

No home maintenance

X

 

Limited ability to redecorate

 

X

Easy to relocate

X

 

Have to abide by terms of lease (e.g., no pets)

 

X

No tax deduction for rent

 

X

Limited control over rent increases

 

X
Buying a home

 

Potential pro

Potential con

More stringent credit requirements

 

X

Utilities are a separate expense

 

X

Potential to build equity

X

 

Property taxes

 

X

Home maintenance

 

X

Freedom to redecorate

X

 

Easy to relocate

 

X

Potential tax deduction for property taxes

X

 

Potential tax deduction for mortgage interest

X

 

Ability to refinance mortgage to lower payments

X

 
For illustrative purposes only. Individual circumstances may vary and may not be reflective of your situation.
The right home for you
Finding a place to live is an extremely personal decision, and what's right for you may be different from the choices your friends and family have made. Take time to review your finances and reflect on the type of home you want. With careful thought and consideration, you'll be able to confidently answer, "Is it better for me to rent or buy a home right now?"
1 "Debt-to-Income (DTI) Ratio," Chris B. Murphy, Investopedia, March 2021.
The content of this document is for general information only and is believed to be accurate and reliable as of the posting date, but may be subject to change. It is not intended to provide investment, tax, plan design, or legal advice (unless otherwise indicated). Please consult your own independent advisor as to any investment, tax, or legal statements made herein.

MGTS-P 46234 -GE 01/22 46234 MGR0118221987180