ERISA and the 401(k) plan: a short history
The Employee Retirement Income Security Act of 1974 (ERISA) protects retirement accounts by laying out your responsibilities as a 401(k) plan sponsor. As the 401(k) plan evolved from a supplemental savings account to a key source of retirement income for workers, ERISA nurtured its growth. Knowing its history can help you understand your ERISA duties—and execute them effectively.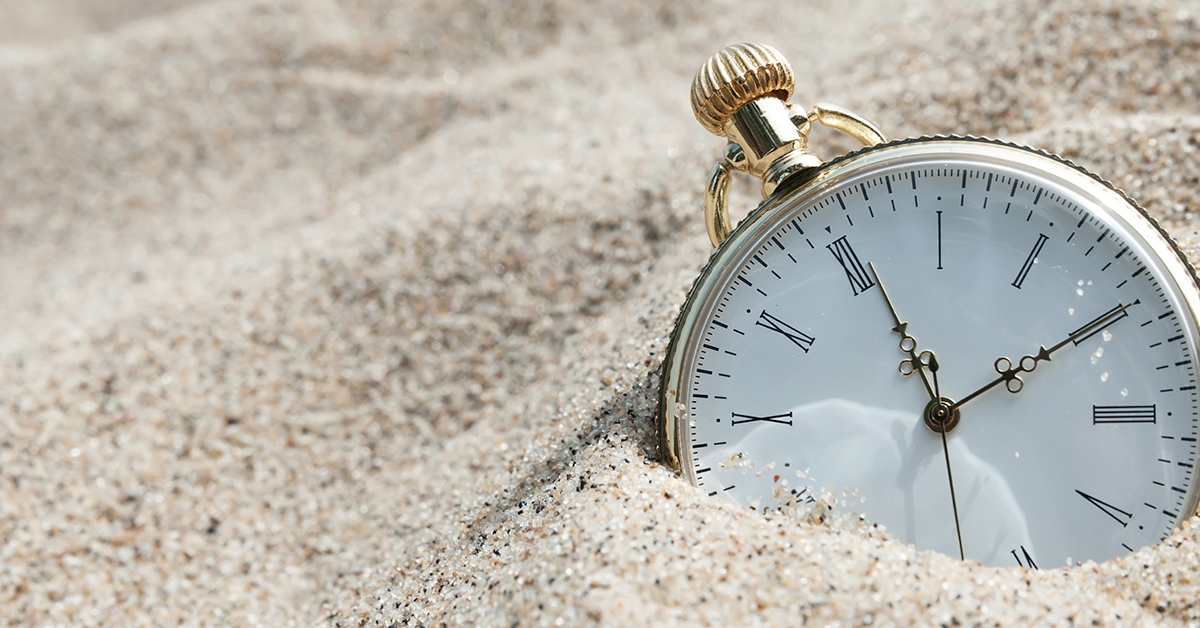 The origins of the 401(k) plan
ERISA is the collective name for federal laws that protect employee retirement benefits. It does this by imposing reporting, disclosure, and legal (fiduciary) requirements on 401(k) plan sponsors and others with discretion or control over plan assets. ERISA rules can be changed when:
Congress makes new laws
The IRS or the U.S. Department of Labor (DOL) issue new regulations, or
Federal judges issue interpretations through opinions
Although ERISA governs 401(k) plans, it didn't create them. 401(k) plans came about when employers realized that an obscure section of the tax code—Internal Revenue Code (IRC), Section 401(k)—could be used to fund a retirement benefit with pretax employee contributions through salary deferrals.1
The 1980s—the 401(k) grows and ERISA reacts
In 1981, the IRS formally recognized the 401(k) plan as a defined contribution (DC) plan—acknowledging what had quickly become a widespread employee benefit and bringing it squarely under the control of ERISA. Over the next 10 years, employer-sponsored DC plans, including 401(k)s, grew rapidly in popularity—increasing nearly fivefold in value, to about $900 billion by 1990.2
As 401(k) assets grew, so did the need to create rules to ensure that they didn't favor some groups of employees over others. Congress twice addressed equity with major amendments to ERISA's 401(k) rules in the 1980s:
The Tax Reform Act of 1984 introduced nondiscrimination requirements, requiring testing to ensure that 401(k) plans didn't favor highly compensated employees.
The Tax Reform Act of 1986 strengthened nondiscrimination requirements and strictly defined before- and after-tax contribution limits under IRC Sections 402(g) and 415—known as salary deferral and annual addition limits. 
The 1990s—the 401(k) matures
As assets in DC plans in the 1990s rose, the 401(k) became the dominant workplace retirement plan. During that decade, Congress made additional amendments to ERISA: 
1992—Congress imposed a 20% mandatory minimum withholding on 401(k) plan distributions.
1992—Employers were required to allow for direct rollovers to an IRA or new employer plan, if requested.
1996—Congress created the safe harbor 401(k) plan, allowing employers a conditional exemption from nondiscrimination testing.
Also, during the 1990s, the IRS gave the green light to auto-enrollment with negative election. And it separately explained under which circumstances participant education and guidance don't constitute advice. These IRS actions broadened 401(k) participation and made it easier for plan sponsors and service providers to help participants make investment decisions. 
The 2000s—ERISA makes 401(k) plans more automatic
The fast pace of changes in the 1990s continued into the 2000s. As research showed that participant choices could be improved through automatic features, Congress acted to help ERISA keep up with the times.
The Economic Growth and Tax Relief Reconciliation Act of 2001 (EGTRRA) brought some key changes to retirement plans:
It raised retirement account contribution limits, including for 401(k)s.
Catch-up contributions were introduced for those over age 50.
Employer contribution vesting was accelerated.
Rollovers between different types of retirement accounts were allowed.
After-tax Roth contributions for 401(k)s and other employer-sponsored plans were introduced.
And, in 2002, Congress made blackout period participant notices mandatory.
The Pension Protection Act (PPA) of 2006 was a true watershed. This act made it less risky, legally, for businesses to offer 401(k) plans that automatically enroll, invest, and increase the saving rates of participants by:  
Establishing a fiduciary safe harbor for participant auto-enrollment, making auto-enrollment safer for plan sponsors
Defining qualified default investment alternative (QDIA) fiduciary safe harbor rules for permitted default investments (e.g., life-cycle funds, balanced funds, or managed accounts), making auto investments safer for plan sponsors
Liberalizing managed account conflict of interest rules, allowing service providers to provide personalized investment advice
Today's commonplace automatic features and ubiquitous target-date funds (TDFs) can be traced directly to the PPA. 
The 2010s—a focus on 401(k) fees and making retirement SECURE
Starting in the mid-2000s, numerous lawsuits were brought by participants against plan sponsors. Many of these alleged violations of fiduciary duty were for failure to prudently select and monitor investments and service providers or to monitor their costs (or both). This sparked heightened attention to service provider and investment fees.
Partly in response, in the 2010s, the DOL took steps to improve participant and plan sponsor understanding of plan and investment fees in 401(k) plans. In 2010, 404(a)(5) mandated disclosures to participants, and in 2012, 408(b)(2), did the same for plan sponsors by increasing fee transparency to help both parties better evaluate the cost of services and investments. In 2013, the U.S. Supreme Court also weighed in on 401(k) fees when it ruled that plan sponsors and other fiduciaries have a continuing duty to monitor service provider performance and costs.3
Most recently, in 2019, the Setting Every Community Up for Retirement Enhancement (SECURE) Act, became law and made several changes to 401(k) distribution and participation rules, including:
Changing the required minimum distribution beginning age to 72 (from 70½) for participants who turn 70½ after December 31, 2019
Requiring plan eligibility for part-time employees who are at least 21 years old and have worked at least 500 hours in three consecutive 12-month periods
Allowing penalty-free withdrawals of up to $5,000 for up to one year after the birth or adoption of a child
Mandating annual lifetime income disclosures that include a "lifetime income stream" balance equivalent
The SECURE Act also created a safe harbor for the selection of annuity providers by a plan sponsor, making it safer for a company to offer lifetime income to its participants. The last change further moved 401(k) plan design in the direction of automatic features designed to improve retirement income security, a process that began with the PPA.
ERISA has helped the 401(k) become a cornerstone of retirement security
It's been over 40 years since IRC, Section 401(k) spurred widespread use of salary deferral plans as retirement accounts. Since then, 401(k) plans have held an estimated $6.5 trillion in assets, representing nearly one-fifth of the $33.1 trillion U.S. retirement market.4
The 401(k) plan's transformation from a supplemental savings account to a key source of retirement security over this period is the result of policies reflected in ERISA. ERISA's evolution has allowed plan sponsors to offer automatic enrollment, contribution increases, and investment features. These help make 401(k) plans available to participants and make them an effective vehicle for retirement.  
1 The Revenue Act of 1978 included a provision that became IRC, Section 401(k), sanctioning the use of salary deferrals as a means of contributing to a retirement plan. Previously, these arrangements were mostly after-tax accounts used by the highly compensated. 2 "The U.S. Retirement Market, First Quarter 2020," Investment Company Institute, March 31, 2020. 3 Tibble vs. Edison International, U.S. Supreme Court, 729 F.3d 1110 (9th Cir. 2013). 4 Investment Company Institute data, as of September 30, 2020.
The content of this document is for general information only and is believed to be accurate and reliable as of the posting date, but may be subject to change. It is not intended to provide investment, tax, plan design, or legal advice (unless otherwise indicated). Please consult your own independent advisor as to any investment, tax, or legal statements made herein.

MGTS-P41156-GE -1/21 41156            MGR0121211484947