Three steps to help you create a competitive retirement plan
Fifty-five percent of surveyed plan sponsors expect to deal with talent attraction and retention issues in the next two years.¹ That's not surprising when you consider the effects the Great Resignation and Great Attrition are having on the labor market. So what can you do to help sway workers to join and stay with your organization? Consider offering a competitive retirement plan; it could be the deciding factor when all else is equal.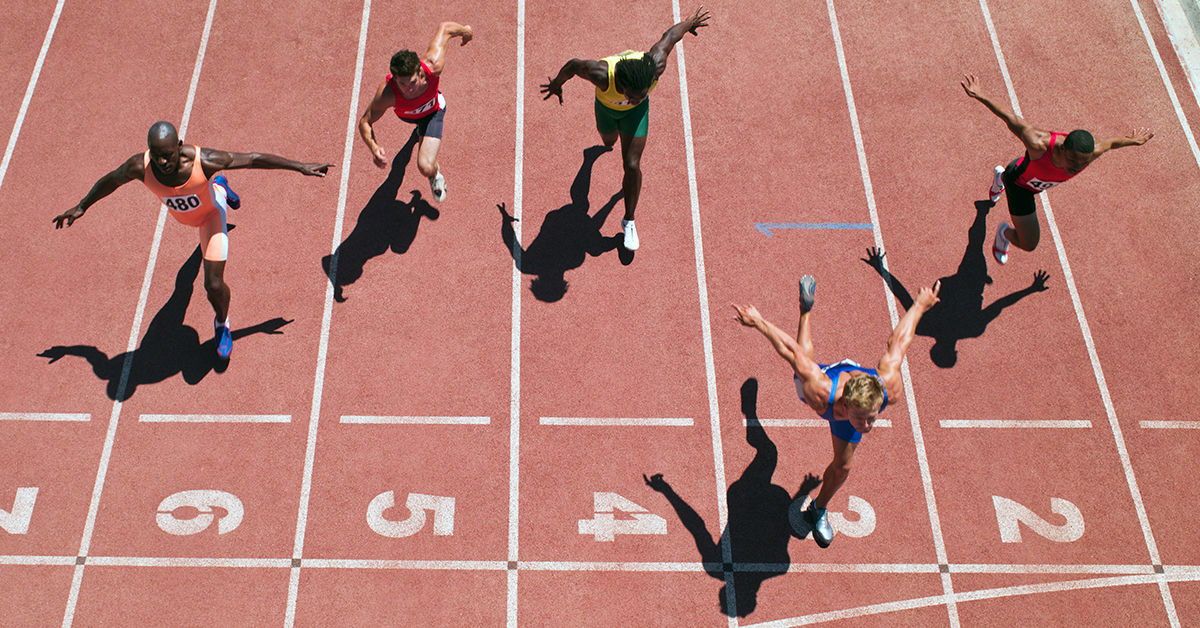 In our eighth annual financial stress survey, 79% of workers said they'd be unlikely to work for a company that doesn't offer a retirement plan.2 And in another industry survey, 47% said their company's retirement program was an important reason why they joined their employers.3
1 Assess your plan's current competitiveness

There are a couple of things you can do to help determine if your plan is competitive. The first is benchmarking, which is where you compare your plan's design, features, and services to plans offered by similar companies in your area. The results can help you understand where your plan is excelling and where it may be lagging. If your talent search isn't limited to your community, don't limit your benchmarking either—consider including companies in your state and across the country. You may want to contact your financial professional for assistance, as many offer benchmarking services.
You may also want to conduct an employee survey to gauge how they feel about your plan. The survey should be brief and include some open-ended questions such as:  
Are you participating in the plan? If not, why?
What do you value most about the retirement plan?
If you could change one thing about the plan, what would it be?
How do our retirement benefits compare with those of your prior employer?
What are your top financial priorities? How could the plan help you address them?  
2 Consider plan design and service enhancements
Once you know where your plan stands today, you can work with your financial professional and retirement plan committee to identify and evaluate potential changes to help make it more competitive. For example, based on your benchmarking and survey results, you might consider: 
Using online enrollment to make it easier and faster for people to join your plan
Switching to a tiered match to encourage higher contribution rates
Offering personalized advice to help participants choose their investments
Pairing an emergency savings account with your 401(k) to help participants plan for unexpected expenses
Providing support for student loans, which could take many forms, from education to repayment assistance
Expanding your financial wellness program to include more personal finance topics such as budgeting and saving for college
As with any plan change, you should document these discussions in your committee minutes to help demonstrate that you followed a prudent process in reaching your decisions.
3 Promote, promote—and then promote some more
Plan enhancements alone won't help your recruitment and retention efforts. Prospective and current employees need to understand what your plan offers in order to value it. Consider including the following in your communication strategy if you don't already:  
Educating your talent recruiters about your plan's benefits—after all, they're the face of your organization to potential candidates  
Highlighting innovative and differentiating plan features in your job offers; you might also consider including benchmarking information for the areas where your plan excels 
Sending regular communications to employees that showcase how the plan can help them reach their retirement goals and address their current financial needs
Hosting in-person or virtual meetings to promote plan enhancements and answer questions
Strive to make your organization the top choice for top talent

In today's labor market, your retirement plan can be a powerful recruitment and retention tool. Six in 10 surveyed employees cited their retirement benefits as an important reason for staying with their current employer, compared with 41% in 2010.3 Show prospective and current employees that you're invested in their well-being by investing in your retirement plan.
1 "U.S. employers eyeing enhancements to defined contribution plans, WTW survey finds," Willis Towers Watson, 3/21/22. 2 In August 2021, John Hancock commissioned our eighth annual financial stress survey with the respected research firm Greenwald & Associates. An online survey of 1,162 John Hancock plan participants was conducted between 8/04/21 and 9/03/21 to learn more about individual stress levels, their causes and effects, and strategies for relief. John Hancock and Greenwald & Associates are not affiliated, and neither is responsible for the liabilities of the other. 3 "Health and retirement benefits jump as key reasons employees join or stay with employer," Willis Towers Watson, 4/19/22.
This content is intended for plan sponsor use only.

The content of this document is for general information only and is believed to be accurate and reliable as of the posting date, but may be subject to change. It is not intended to provide investment, tax, plan design, or legal advice (unless otherwise indicated). Please consult your own independent advisor as to any investment, tax, or legal statements made.

MGR1130222599519