Three reasons why you should apply for financial aid now
Your child is getting ready for college. Your family has taken all the essential steps: visited campuses (either remotely or in person), filled out the admissions applications, and waited for the acceptance letters. But have you really done everything?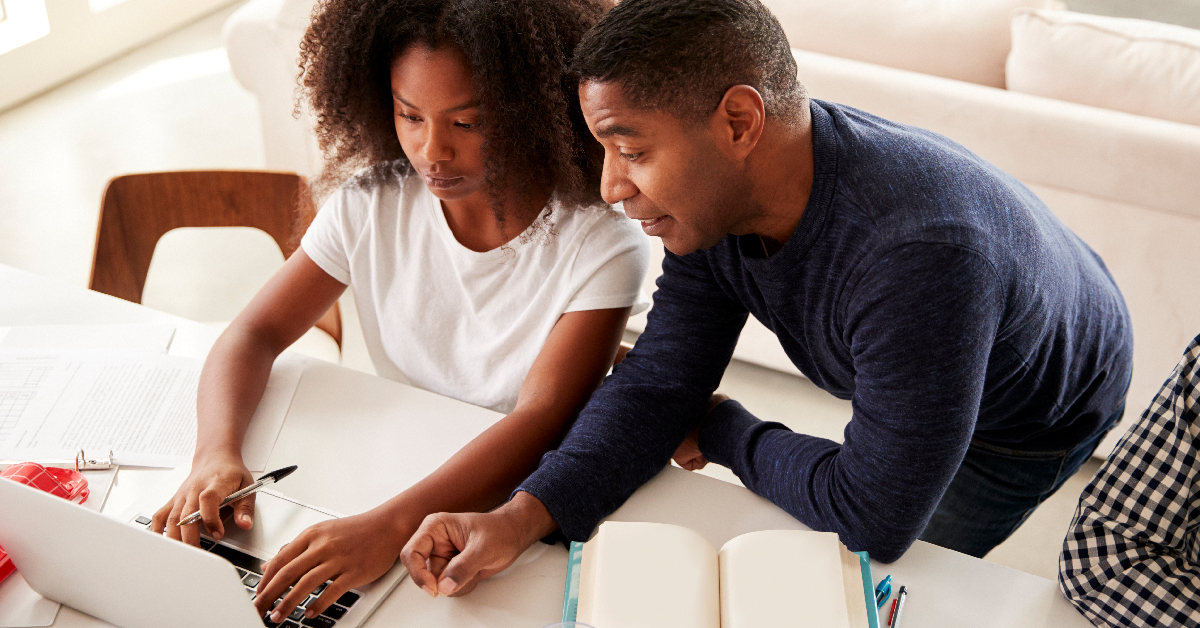 Only 71% of families completed the Free Application for Student Aid (FAFSA) for the 2019/2020 school year, down from 77% the previous year. The most common reason why families didn't apply: 64% of those earning more than $100,000 annually said they didn't think they'd qualify.1

FAFSA has no income limits, but instead uses a calculation to determine a student's expected family contribution (EFC). The EFC calculation includes taxed and untaxed income, investments (not including your primary residence), and the amount you pay for other children's tuitions. It then subtracts the EFC from the cost of attendance for the school(s) your child is interested in to see if you have a financial need.
So why is it worth your time? There are three reasons: 
1 It's free. It takes approximately 30 minutes to fill out the FAFSA form online. You'll need to have your latest tax returns and most recent savings and investments statements handy. Confused or concerned? There are customer service representatives available to help walk you through the process.
2 The government has $120 billion to give away. Every year, the U.S. Department of Education's Office for Federal Student Aid provides over $120 billion in grants, loans, and work-study funds to help students pay for college.2 It pays to apply early—a large portion of the aid is distributed on a rolling basis. The earlier you fill out FAFSA, the better your chances of receiving a generous package. The application process always starts on October 1. For the 2021/2022 school year, the deadline to apply is June 30, 2021.
3 You'll gain an understanding of what you can afford. By learning how much school will cost and how much you and your child can expect in aid, you'll have a much clearer picture of which schools might make the best sense.
And don't forget that you need to apply for FAFSA each year your child is attending college. The amount and types of aid awarded may vary from year to year. But you'll never know unless you try. Be sure to work with your financial professional, who can help you implement a plan for sending your child to school, including setting up a specific savings vehicle, such as a 529 college savings account.
1 "How America Pays for College," Sallie Mae, 2020. 2 "The FAFSA Process," studentaid.gov, 2021.
This material does not constitute financial, tax, legal, or accounting advice, is for informational purposes only, and is not meant as investment advice. Please consult your tax or financial professional before making any decision.

The content of this document is for general information only and is believed to be accurate and reliable as of the posting date but may be subject to change. It is not intended to provide investment, tax, plan design, or legal advice (unless otherwise indicated). Please consult your own independent advisor as to any investment, tax, or legal statements made herein.

John Hancock Investment Management Distributors LLC is the principal underwriter and wholesale distribution broker dealer for the John Hancock mutual funds. Member FINRA, SIPC.


John Hancock Retirement Plan Services LLC offers administrative or recordkeeping services to sponsors and administrators of retirement plans.  John Hancock Trust Company LLC provides trust and custodial services to such plans.  Group annuity contracts and recordkeeping agreements are issued by John Hancock Life Insurance Company (U.S.A.), Boston, MA (not licensed in New York) and John Hancock Life Insurance Company of New York, Valhalla, New York.  Product features and availability may differ by state. Securities offered through John Hancock Distributors LLC. Member FINRA, SIPC.


529 PLANS ARE NOT FDIC INSURED, MAY LOSE VALUE, AND ARE NOT BANK OR STATE GUARANTEED.


 MGTS-P44407-GE 02/21 44407 MGR0225211537203