Three investor trends that could fuel the evolution of the financial professional
Will financial advisory practices continue to aggregate? Probably. Will members of larger firms continue to try independence? Sure. And will practice management technology continue to evolve? Of course. But if you really want to see what the future has in store for financial professionals, you need to understand what's becoming important to investors. Here's a review of three trends that could redefine the role financial professionals play and the services they provide in the years and decades ahead.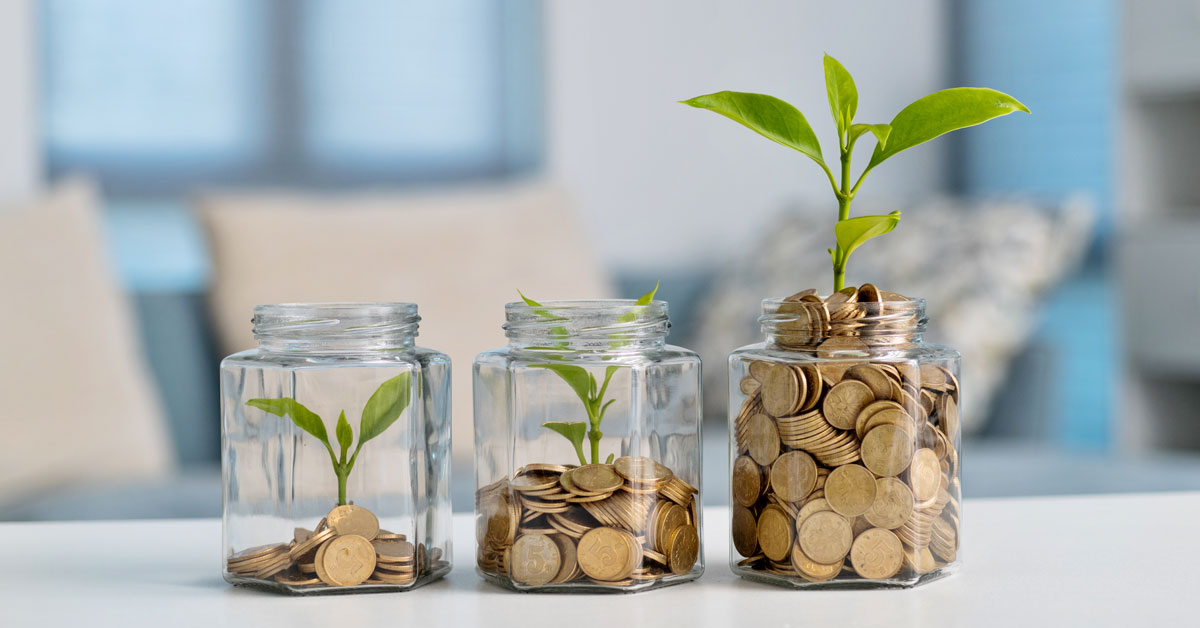 1 The need and demand for holistic solutions
Over the eight years John Hancock has been producing our annual survey of financial stress among retirement plan participants, we've seen growing interest among plan sponsors and financial professionals in holistic financial advice delivered at the workplace. That interest may have reached an inflection point.
In an industry survey, "improving overall financial wellness of employees" came up as the number one priority among 401(k) plan sponsors, identified by one-quarter of respondents. This places it above such expected choices as reducing plan costs, improving the investment lineup, and even maximizing retirement savings.
Financial wellness tops the priority list of 401(k) plan sponsors
Respondents choosing each factor as their top plan priority, 2021
Source: John Hancock's eighth annual financial stress survey, John Hancock and Greenwald & Associates, 2022.
2 Longevity is on the rise

According to United Nations data,1 U.S. life expectancy reached a record 79.05 years in 2022, the fourth straight annual increase—and lifespans are expected to rise continually over the next few decades.
While elder years can certainly be fulfilling and enjoyable, they also present a cascade of challenges that may not be clearly in focus when retirement income goals are first set. Some may continue working out of need or preference; often, there's one or more changes in living arrangements, and both lifecare and healthcare are ever-present concerns.
In other words, life in retirement doesn't always go as planned.
The thing about these later-in-life challenges is that they require tight-knit decisions, often involving logistics, safety, and emotions as well as money. Anyone who's ever sought a coveted apartment or long-term care slot for a parent knows that decision-making timeframes can be incredibly short. Your firm can help make things easier.
Your staff and referral network may already offer assistance with traditional retirement income, investment, income-tax, and estate planning. But what if you were also more closely tuned to the lifestyle dynamics that often drive seniors' financial realities—the need for transportation, caregiving, appropriate housing, navigating government benefit programs, and ongoing employment? You'd be even better equipped to help your clients and their family members connect the financial dots and help make their money last.
And that could be a legacy-changing transition for your firm, as well as for your customers.
 
3 Robo-advice is primed for growth (but so is the direct advice of an expert)
What is it that drove a 23% jump in robo-advisor use from 2020 to 2021—and could lead to another double-digit increase this year?2 Part it could be speed, part of it convenience.
However, even if digital investing continues to grow, there remains ample room for broad-based financial advice directly from professionals.
As part of our annual financial stress survey, we polled workers of all ages about where they turn for financial advice. Given factors such as inflation, market volatility, and the lingering pandemic, it should come as no surprise that a full 36% of employees were working with financial professionals as of 2021, up from 25% two years earlier. This percentage peaks at 43% for those over 50. 
Employees who work with an advisor
By age group, as of 2021
Source: John Hancock's eighth annual financial stress survey, John Hancock and Greenwald & Associates, 2022.
As for whether people are more invested in robo-advice or a professional's advice, the answer is both. When asked which style of guidance they planned to turn to in the future considering the effects that COVID-19 had on their lifestyle, 15% of well-off investors said they'd use automated online services more often, but 22% said they'd consult more frequently with financial advisors.
Well-off investors plan to seek more advice online and from financial planning professionals
Heads of affluent and near-affluent households who expect their need for each type of advice will increase in the future, Q4 2021
Source: "The Cerulli Edge: U.S. Retail Investor Edition," Cerulli, Q4 2020.
Given the mindset of today's investors, some type of hybrid approach might be in your firm's future. What's your idea for increasing the synergy between robo-advice and the highly valuable planning experience you bring to the table?
For every investor trend, there's an opportunity for financial planning professionals

A need for more holistic financial help. Longer lifespans and retirements. The continued emergence of robo-advice and a corresponding desire for a financial professional's insight. While these factors might challenge older and narrower financial advisor models, they also both expand the potential market for your firm's services and open the door for profitable new ideas.
So lean into the changes under way and throw some ideas around with your trusted partners and clients. Your advice can be more valuable than ever with an updated value proposition, solid partnerships, and a little creative packaging.    
1 U.S. Life Expectancy 1950–2022, United Nations: World Population Prospects. 2 "Young Investors Drove Use of Robo-Advisors During Pandemic," Insider Intelligence Newsroom, June 2021.
In August 2021, John Hancock commissioned our eighth annual financial stress survey with the respected research firm Greenwald & Associates. An online survey of 1,162 John Hancock plan participants was conducted between 8/4/21 and 9/3/21 to learn more about individual stress levels, their causes and effects, and strategies for relief. John Hancock and Greenwald & Associates are not affiliated, and neither is responsible for the liabilities of the other.

The content of this document is for general information only and is believed to be accurate and reliable as of the posting date, but may be subject to change. It is not intended to provide investment, tax, plan design, or legal advice (unless otherwise indicated). Please consult your own independent advisor as to any investment, tax, or legal statements made herein.

INTENDED FOR INSTITUTIONAL/BROKER-DEALER USE.

 

MGTS-P 46709-GE 3/22-46709                                       MGR0317222070044