Use National 401(k) Day to help your participants—and your plan
National 401(k) Day, sponsored by the Plan Sponsor Council of America,¹ traditionally falls on the first Friday after Labor Day. It's a day set aside each year to remind people to think about—and maybe even boost—their retirement savings. With the financial uncertainty caused by the COVID-19 pandemic, this year's National 401(k) Day may be more important for your participants than ever. Take time to remind your participants about the importance of saving for their future goals and to make sure they're making the most of their plan. It's also a good time for you to take stock of your plan and see if there are any changes you could make to help your participants save more.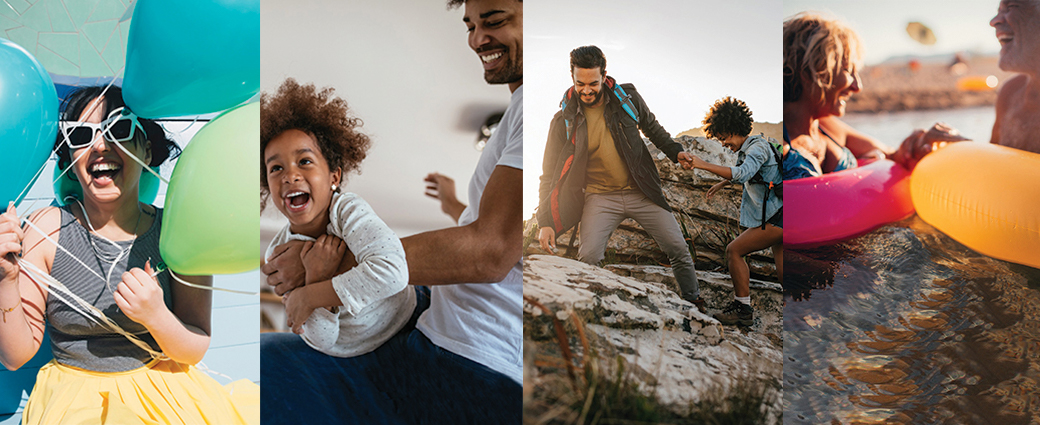 Five ways to get your participants engaged on National 401(k) Day
Here are five topics you can talk to your participants about on National 401(k) Day to help them reengage in their planning, assess where they stand, and take action.
1  Setting a personal savings goal
The pandemic has taken a financial toll on many of us. Make sure your participants understand that, if they can, they need to keep saving for the long term, even if things feel uncertain in the short term. They may need to reassess their retirement savings strategy and then look at it again when their finances improve. Picturing their retirement—where they'd like to live, what they'd like to do for fun, and how much they think they'll need for healthcare and essentials—can make the long-term goal feel more relevant, giving retirement savers a more tangible goal to work toward.  
2  Reviewing their investments
With the recent ups and downs in the stock market, it's a good time to encourage participants to review their investment choices and make sure they're still in line with their goals. If your plan has access to a financial professional, you could also set aside an afternoon for your participants to get one-on-one advice and review their investment strategy. 
3  The importance of financial wellness
Some participants may find it hard to save for retirement because they have so many other financial obligations fighting for their paycheck—paying bills, paying for emergencies, and saving for their kids' college. When you add all of this into our current economic climate, it can add up to a lot of financial stress. To help people save for retirement, we need to help them improve their financial wellness. Once they create a budget, pay off some debt, and set savings goals, it's easier to stay focused on their long-term goals when short-term obstacles pop up.
4  Savings add up in the long term
Even with all the uncertainty created by the pandemic, it's important to keep saving—even if it's just a little. The number of participants we see taking in-service withdrawals has skyrocketed with the availability of coronavirus-related distributions (CRDs).² CRDs, loans, and withdrawals may be a lifeline for many whose families have felt the financial impact of COVID-19. It's key to understand the importance of continuing to contribute, if possible, even through times of market volatility.³
5  The value of the benefits and services you offer
Your retirement plan provider and your plan's financial professional probably offer education and retirement planning tools—make sure your participants are aware of them and know how to access them. Just because many of us are working from home, it doesn't mean engagement has to stop—take advantage of digital learning opportunities. 
Help your participants with smart plan design
National 401(k) Day is not only a good day to remind your employees about the importance of saving for their future goals, it's also a good day for plan sponsors to make sure the plan is still helping you achieve your goals.
The right plan design can help get your participants off on the right foot by getting them saving and setting guardrails to keep them on track. 
Automatic features

Auto features help you automate good behavior and overcome participant inertia.
Auto-enrollment can enroll your participants in pretax, Roth, or even a combination of the two.
Auto increase

can be voluntary or mandatory, automatically bumping up participants' contributions by a set amount each year, up to the plan limit. 

Advice

If your plan doesn't offer your participants in-plan advice, talk to your recordkeeper. Out of every 10 workers, 4 are highly interested in getting advice on their retirement.⁴

Loan continuation and other loan best practices

Keep assets in the plan and help your participants at the same time. Allow terminated participants to continue making loan repayments into your plan. This helps them avoid defaulting on their loans and incurring a 10% early tax penalty. And by retaining the assets, it may help reduce plan costs for all participants. 
Celebrate National 401(k) Day 2020
A 401(k) can be one of the most valuable benefits you offer and one of the best ways your participants can prepare for their future. Use National 401(k) Day to help motivate and reengage them to create a plan for their retirement.
1 The Plan Sponsor Council of America is a national, nonprofit association of 1,200 companies and their six million employees that advocates increased retirement security through profit-sharing, 401(k), and related defined contribution programs. 2 John Hancock internal data as of June 30, 2020. 3 A widespread health crisis, such as a global pandemic, could cause substantial market volatility and exchange-trading suspensions and closures, as well as affect the ability to complete redemptions and fund performance; for example, the novel coronavirus disease (COVID-19) has resulted in significant disruptions to global business activity. The impact of a health crisis and other epidemics and pandemics that may arise in the future could affect the global economy in ways that cannot necessarily be foreseen at the present time. A health crisis may exacerbate other preexisting political, social, and economic risks. Any such impact could adversely affect the fund's performance, resulting in losses to your investment. 4 John Hancock's financial stress survey, John Hancock and Greenwald & Associates, 2019. A survey of more than 3,500 workers to learn more about individual stress levels, their causes and effects, and strategies for relief.
The content of this document is for general information only and is believed to be accurate and reliable as of the posting date, but may be subject to change. It is not intended to provide investment, tax, plan design, or legal advice (unless otherwise indicated). Please consult your own independent advisor as to any investment, tax, or legal statements made herein.

MGS-P42638 GE 9/20 42638  MGR0902201314871